Syria
Foreign officers among Homs militants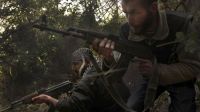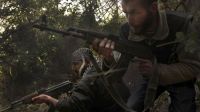 A report says officers from Saudi Arabia, Qatar and Turkey have been among militants leaving the Syrian city of Homs.
According to the report by a news agency close to the Lebanese resistance movement Hezbollah, as many as six Saudi officers, four Qatari officers and a number of Turkish officers have left the Old City of Homs following a deal between the government and the militants on May 4.
The report further said that the bodies of some Saudi and Qatari intelligence and security agents, who had been killed in battles in Homs, were delivered to Saudi Arabia and Qatar.
The deal between the Syrian government and the militants was brokered by Iran, Russia and the United Nations.
The deal also required the militants to allow aid into two northwestern towns of Kafr Nabl and al-Zahraa. The militants agreed to release dozens of soldiers and civilians held hostage.
The pull-out from the center of Homs, located 162 kilometers (100 miles) north of the capital Damascus, leaves the militants confined to a single district on the outskirts of the city.