Syria
Foreign terrorists withdraw from the battle of "al-Tawheed and al-Khalas" in Syria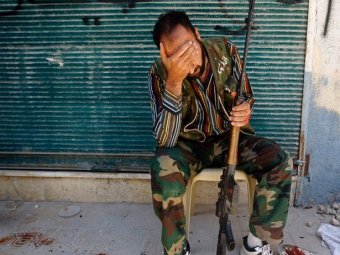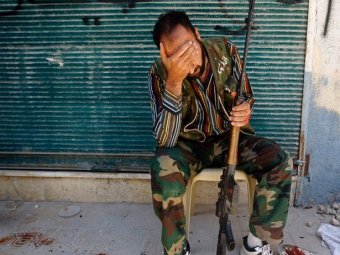 The militias of Free Army have withdrawn on this morning from the battle of "Al-Tawheed and al-Khalas" in Jeser al-Shughour after receiving serious hits from the Syrian Army, what caused them to stop their attacks against the city.
The battles continued between the Syrian Army and Foreign terrorists in al-Hamidia town, what resulted in the death of a large leader of the gunmen called Ahmad al-Shaar.
The operations of Syrian Army continued in Ma'arsoureen town of Edlib countryside, where the units hit a stronghold for the foreign terrorists, causing the death of 15 terrorists, including the leader Muhammad al-Azoubeen.
The army also set an ambush for the foreign terrorists near Kafarshalaya town, killing 10 armed men, including the leader in Ahrar al-Sham battalion Khalid al-Khateeb.
The reporter of Breaking News Network stated that the Syrian Army launched an attack against a den for militants in al-Zabour town of Areeha countryside, which resulted in the death of 26 members.
The Army forces also raided on a spot for the gunmen in Bennesh town, killing dozens of them.
On the other hand, the engineering units of Syrian Army foiled bombing an explosive charge that weights 50 kg in Kassar town of Ma'aret al-Nu'man.
The Syrian forces also confronted an armed attack on al-Iskan checkpoint of Edlib city, claiming the death of more than 20 foreign terrorists, where others got injured.