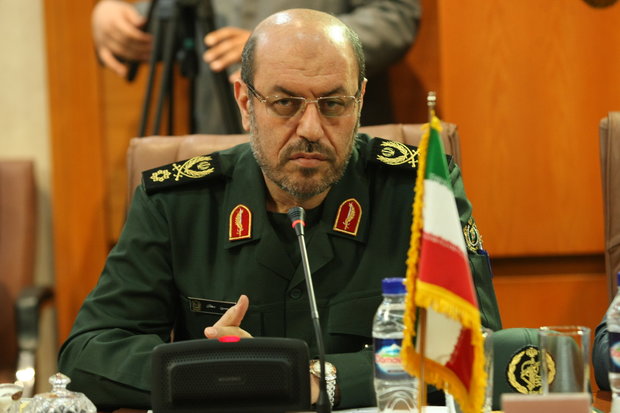 Military advisor to the Iranian Supreme Leader and former Iranian Defense Minister Brigadier General Hossein Dehqan played down the Israeli officials' recent threats against Iran, saying that they do not dare to fire even one bullet at the country.
The Israelis "do not even dare to fire a bullet at dear Iran", General Dehqan wrote in his twitter page on Wednesday.
He warned the regime, however, that Iran's "doctrine is defensive but based on severe punishment for the aggressors. Do not rush for annihilation."
The remarks came one day after Israeli Army Chief of Staff Lieutenant General Aviv Kochavi warned the administration of US President Joe Biden against rejoining the 2015 Iran nuclear deal, claiming that he had ordered his forces to step up preparations for possible offensive action against Iran.
In response, the spokesperson for the Iranian Armed Forces described Kochavi's rhetoric as "nothing more than hallucinations".
"If the Zionists make a foolish move or any mistake, even the slightest one, against Iran, they will face a reaction that will destroy Tel Aviv and hasten the end of their regime," Brigadier General Abolfazl Shekarchi said.
He also said the Iranian Armed Forces have been strengthening their defensive capabilities day by day, and that the country is capable of carrying out strategic operations to level the Israeli cities of Haifa and Tel Aviv to the ground.