Iran
Former President Khatami: Iranian Opposition to Unite with Government in Case of Attack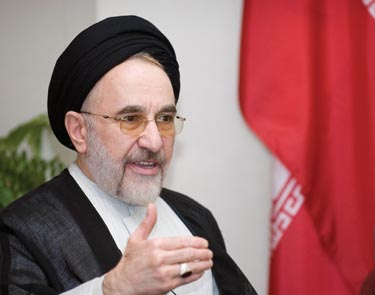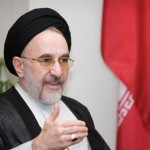 Former Iranian President Sayyed Mohamed Khatami said that opposition would unite with government in case of an zionist israeli attack on its nuclear sites.
"If there should one day be any military interference in Iran, then all factions, regardless of reformists or non-reformists, would get united and confront the attack," said the cleric said on his website Monday.
Khatami was referring to threats by zionist israel to attack Iran's nuclear sites after the IAEA report's allegation that the Islamic Republic has been developing nuclear weapons.
"There is a bad idea behind these claims and a scenario for increasing pressure on Iran," Khatami said who has been in an opposing position to President Mahmoud Ahmadinejad.
For their part, University students also said they plan to form a human chain around the Isfahan uranium conversion plant in central Iran, Fars news agency reported yesterday.
The demonstration scheduled for Tuesday is intended as a symbolic gesture by the student organizations to show that Iranians are ready to sacrifice their lives if sites are attacked by zionist israel.