Hassan Nasrallah
Leaders of Ummah
Lebanon
Middle East
Palestine
Former Zionist Intelligence Chief to Interviewer: I Can Easily Detect Fear of Nasrallah Threats in Your Voice Tone While Asking Question
The Zionist media followed up the latest speech of Hezbollah Secretary General Sayyed Hasan Nasrallah, interviewing analysts to interpret the aspects of the threats his eminence made in response to the Israeli rhetorical escalation.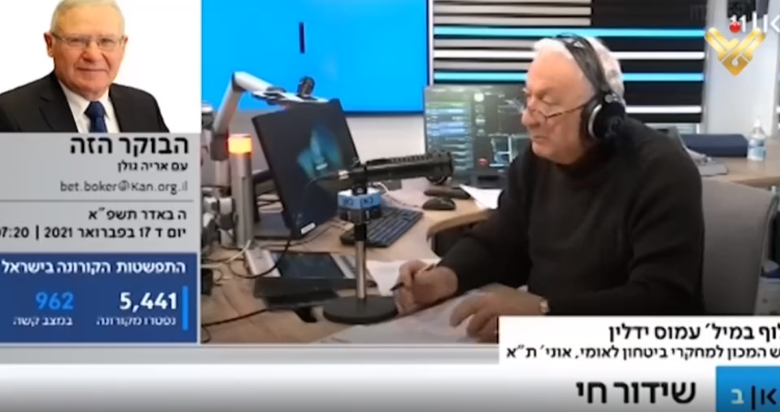 The Zionist analysts considered that 'Israel' must take Sayyed Nasrallah's threats seriously, adding that Hezbollah will certainly respond to losing one of its fighters in an Israeli air raid on Syria.
Former head of Israeli military intelligence, Amos Yadlin, considered that Hezbollah aims at just sniping an Israeli soldier in the head without causing an all-out war, adding that Sayyed Nasrallah does not exaggerate as he observes the rules of the psychological warfare.
Yadlin told the interviewer, "I can easily detect fear of Nasrallah threats in your voice tone while asking the question."
Sayyed Nasrallah responded Tuesday to the recent threats made by the Israeli chief of military staff, Aviv Kochavi, warning him against playing with fire.
In a televised speech, Sayyed Nasrallah pointed out that all the Zionists are militarized, refuting Kochavi's claims that the enemy's army abides by the international laws during the wars.
Hezbollah leader affirmed that the Resistance will resort to the old deterrence formula of striking the Zionist settlements in response to any Israeli aggression on the Lebanese cities.
Meanwhile, the enemy's air force finished a major drill that simulate a war on Lebanon amid conclusions and warnings that Hezbollah would be able to shoot down Zionist jets during the upcoming confrontation.