Egypt
Four female protesters, teenage boy killed in Egypt clashes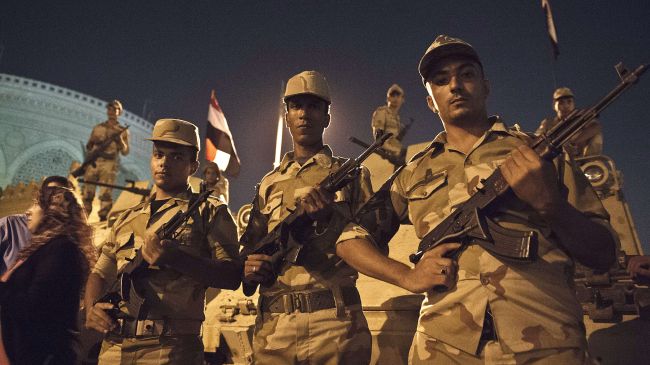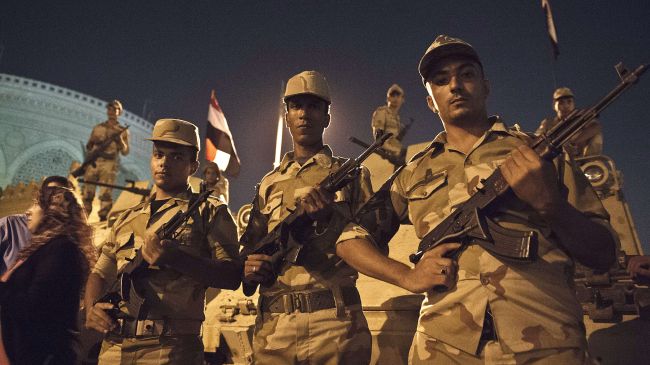 At least five protesters have been killed in clashes between the opponents and supporters of ousted Egyptian President Mohamed Morsi in the Nile Delta city of Mansura.
Reports say that at least four women and a teenage boy died and hundreds of others were injured by birdshot and stabbing attacks.
Thousands of protesters were marching through the city's narrow streets when "thugs" attacked them with guns, knives, and rocks, a Morsi supporter injured in the clashes said.
On Friday, tens of thousands of Muslim Brotherhood activists and their supporters took to the streets of Cairo and other cities to demand Morsi's reinstatement.
Thousands of people also held demonstrations across the country in favor of the military coup against Morsi, the country's first democratically elected president.
In a televised speech late on the night of July 3, Egyptian army chief General Abdel Fattah al-Sisi announced that Morsi, a former leading member of the Muslim Brotherhood, was no longer in office and declared that the head of the Supreme Constitutional Court, Adly Mahmoud Mansour, had been appointed as the new interim president of Egypt. The army also suspended the constitution.
Army officials said Morsi, who took office in June 2012, was being held "preventively" by the military.
On July 4, Mansour was sworn in as interim president.
On July 5, Muslim Brotherhood supreme leader Mohammed Badie said the coup against Morsi was illegal and millions would remain on the street until he is reinstated as president.
Badie vowed to "complete the revolution" that toppled the Western-backed regime of former Egyptian dictator Hosni Mubarak in 2011.
The Egyptians launched a revolution against the pro-Israeli regime on January 25, 2011, which eventually brought an end to the 30-year dictatorship of Mubarak on February 11, 2011.