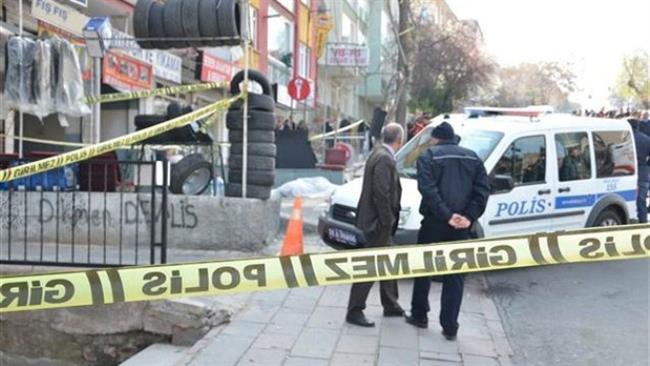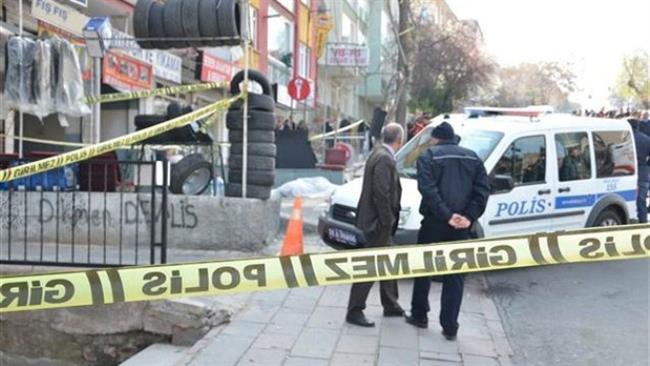 Four people were killed in two separate shooting incidents in Ankara on Friday as the Turkish capital remains on the edge in the aftermath of a car bombing that left more than three dozen people dead recently.
A policeman opened fire on a female colleague near military and government buildings in the Dikmen neighborhood of Ankara and killed her, Turkish-language daily newspaper Hurriyet reported.
Later in the day, a man fatally shot his brother and sister-in-law before committing suicide in the low-income and disadvantaged Mamak neighborhood of the Turkish capital.
On March 13, thirty-seven people were killed and dozens others were injured when a car bomb went off in Ankara's central neighborhood ofKizilay.
Turkish Prime Minister Ahmet Davutoglu announced on March 14 that police had arrested 11 people in connection with the deadly blast in Ankara.
Turkish investigators later identified the bomber as Seher Cagla Demir, a 24-year-old member of the Kurdistan Workers' Party (PKK), who was allegedly trained by the Kurdish People's Protection Units (YPG) in Syria.
Kurdistan Freedom Falcons (TAK) militant group, which is affiliated to the PKK, claimed responsibility for the car bombing in a statement published on their website on Thursday.
Police find car bomb in southeast Turkey
Police forces defused an explosives-laden vehicle parked outside a regional government building in the embattled southeastern province of Diyarbakir.
Police sources, speaking on condition of anonymity, said the vehicle, which contained 150 kilograms (330 pounds) of explosives, was found in the Hani district of the province, located about 676 kilometers (420 miles) east of Ankara, early on Friday.
Police bomb disposal experts neutralized the device, and took it away for examination.