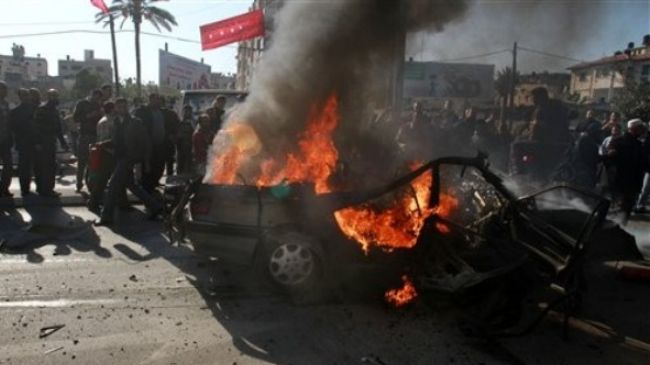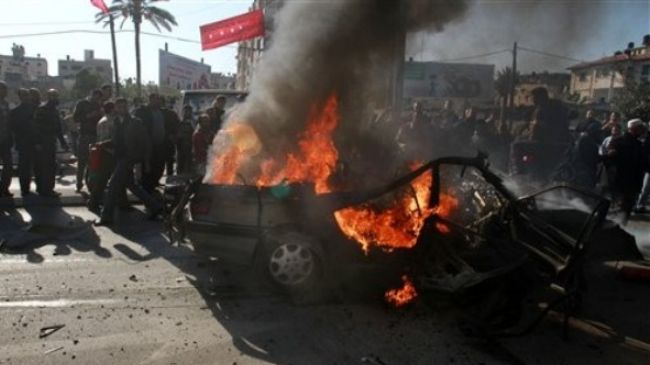 At least four Palestinians have been killed in two separate Zionist Occupation Israeli airstrikes on the besieged Gaza Strip, medical sources say.
According to Palestinian sources, in the first attack missiles fired from Zionist Occupation Israeli drone struck a car in Tel El-Hawa neighborhood, west of Gaza City, on Friday, killing both its passengers and severely injuring another person.
The Zionist Occupation Israeli army has confirmed the attack, saying it was a targeted assassination.
Zionist Occupation Israeli military spokesman said that Zuheir al-Qessi, the head of the Popular Resistance Committees (PRC) and fellow-member Mahmud Hanani were killed in the attack, adding that Israeli officials ordered the assassination because they had allegedly received reports that al-Qessi was planning attacks against Zionist Occupation Israeli targets.
Hanini had been freed from Zionist Occupation Israeli jail last year as part of a prisoner swap deal to gain the release of Israeli soldier Gilad Shalit.
There were no information on the second attack, local medical sources only said that two more Palestinians were killed in another Zionist Occupation Israeli airstrike without providing further detail.
The Zionist Occupation Israeli military, however, claimed that the two men were about to fire rockets into Israel.
Zionist Occupation Israeli war planes and ground forces frequently attack Gaza since the end of the 22-day war on the territory in 2009. Most victims of the attacks are civilians including women and children.
Gaza has been under Israel's all out siege since 2007, when democratically-elected Hamas took control of the tiny Palestinian territory.