Syria
Four More Terrorist Commanders Killed in Clashes with Syrian Army in Eastern Damascus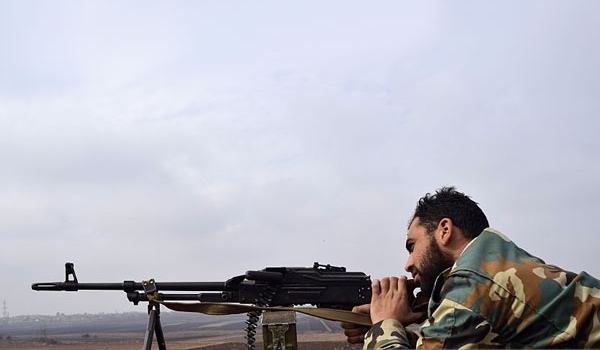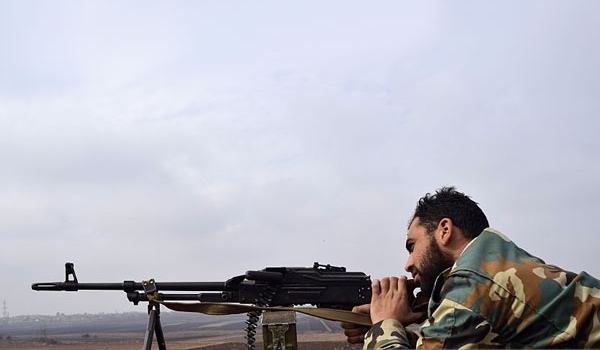 Four notorious commanders of Faylaq al-Rahman were killed in a fresh round of clashes with the Syrian Army soldiers in Harasta region, militant-affiliated websites reported on Monday.
The websites said that Ihim al-Haj Ali, Rezwan Darwish, Samir al-Halaq nom de guerre Abu Hamzeh and Qasan Warda al-Sham, four senior commanders of Faylaq al-Rahman terrorist group, were killed in clashes with the army men in a region near the Vehicles Management Base in Harasta in Eastern Ghouta.
Relevant reports said on Sunday that the army continued its mop-up operations in the Southeastern countryside of Damascus by purging terrorists from key regions.
The army units also pushed back terrorists from the key areas and took back their positions while advancing further into Southeastern Damascus.
The Syrian troops killed tens of terrorists and injured dozens more in fierce clashes over controlling of strategic regions. They also destroyed military equipment of the terrorists.
The Syrian Army troops pushed terrorists back from the entire hills between the towns of Hineh and Kafr Hoor in Jabal al-Sheikh region in Southeastern Damascus near the border with Quneitra province.
The army men clashed with terrorists and captured a number of hills, including al-Sawadi, Fajr 1, Fajr 2, al-Namroud and al-Faransi between Hineh and Kafr Hoor.