Palestine
Four Palestinians hurt in clashes with Israeli soldiers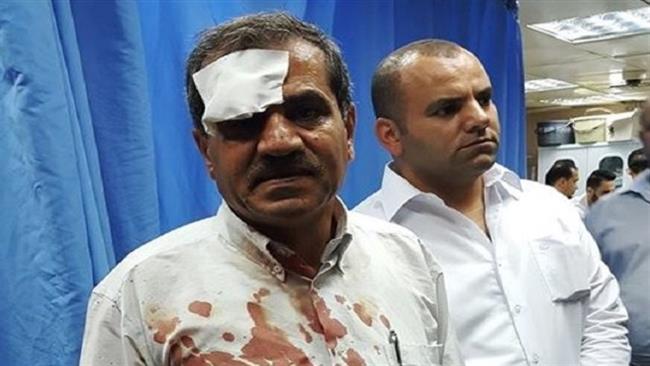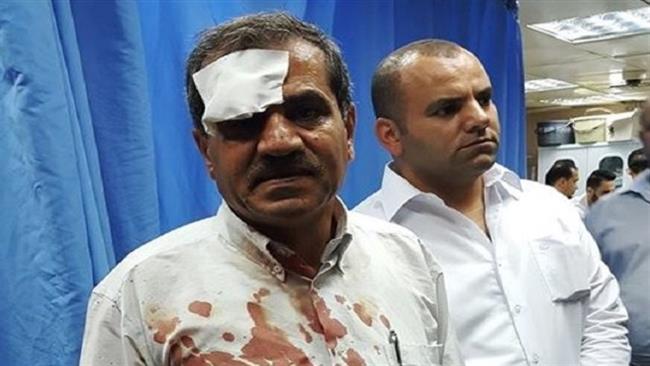 At least four Palestinians have sustained injuries during clashes with Israeli military forces in the northern part of the occupied West Bank.
Ghassan Doughlas, a Palestinian official who monitors Israel's illegal settlement activity in the northern West Bank, said Israeli soldiers raided the village of Qusrah, located 28 kilometers (17.3 miles) southeast of Nablus, on Monday evening, prompting scuffles with local residents.
Israeli troopers fired rubber-coated and live bullets, tear gas canisters and stun grenades to disperse the crowd, inuring the four Palestinians.
Doughlas said one of the injured, a 35-year-old, was critically injured after being shot with two live bullets, while another was struck in the head with a rubber-coated steel bullet.
The conditions of the two other injured Palestinians were not known.
Separately, an Israeli army soldier was injured after clashes broke out between a group of Palestinian stone-throwing protesters and Israeli soldiers near the illegal Tekoa settlement, located 20 kilometers (12.4 miles) northeast of al-Khalil (Hebron).
Witnesses said dozens of Palestinians suffered excessive tear gas inhalation after Israeli forces fired multiple tear gas canisters at the demonstrators.
Israeli hit-and-run attack
Elsewhere in the southern al-Fahs neighborhood of al-Khalil, two Palestinian teenagers were critically injured after an Israeli military bus "deliberately" ran over them.
Eyewitnesses identified the two Palestinians as 17-year-old Naim Ahmad Ziad Abu Daoud, and Iyad Naim Abu Daoud, 19.
They said Naim sustained life-threatening injuries while Iyad was badly wounded when the Israeli bus ran over them on purpose.
A Palestine Red Crescent Society (PRCS) ambulance later transferred the two Palestinian teenagers to a nearby hospital.
The occupied Palestinian territories have witnessed new tensions ever since Israeli forces imposed restrictions on the entry of Palestinian worshipers into the al-Aqsa Mosque compound in East Jerusalem al-Quds in August 2015.
Nearly 240 Palestinians have lost their lives at the hands of Israeli forces in the tensions since the beginning of last October. The violence has also killed at least 32 Israelis, two Americans, an Eritrean and a Sudanese.