Iraq
Four schoolchildren killed in bomb blast near Iraq's Mosul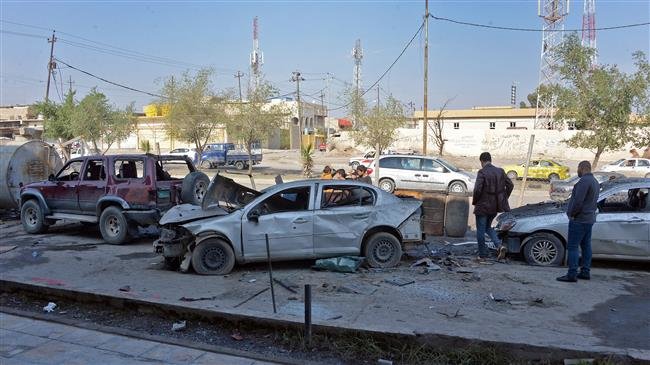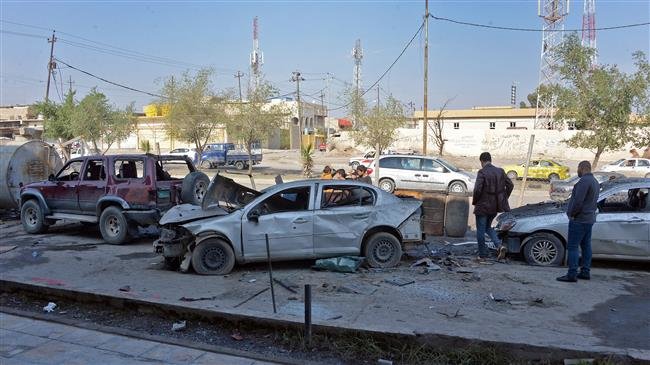 At least four schoolchildren have lost their lives and six others sustained injuries when a bomb explosion ripped through their vehicle in Iraq's northern province of Nineveh.
Police Lieutenant Thiab al-Jabouri said the incident took place in the town of al-Shura, located roughly 45 kilometers south of provincial capital city of Mosul, on Thursday afternoon when a roadside bomb went off near a bus.
No group has claimed responsibility for the attack yet, but it bears the hallmark of attacks carried out by members of the Daesh Takfiri terror group.
According to the UN Assistance Mission for Iraq (UNAMI), a total of 69 Iraqi civilians lost their lives last month, and 105 others were injured as a result of acts of terrorism and violence across Iraq.
The numbers were the lowest monthly casualty figures since UNAMI began publishing them in November 2012.
A large number of the fatalities were recorded in the northern province of Nineveh, where 29 civilians were killed and 36 others wounded.
The capital province of Baghdad saw 29 people killed and another 35 injured. Five people were also killed and 19 others injured in the western province of Anbar.
Iraqi security forces uncover another Izadi mass grave
Separately, Iraqi security officials have found a mass grave in the country's northern province of Nineveh, which contained the bodies of more than a dozen members of the Izadi minority, who are believed to have been executed by Daesh terrorists when they were in control of the terrain.
A security source, requesting anonymity, told the Arabic-language al-Ghad Press news agency that the mass grave contained the bodies of 17 people.
He added that Iraqi forces made the latest discovery in the village of Kasar Mehrab.
A recent report has disclosed that foreign militants, including many of European origins, were responsible for atrocities and acts of brutality carried out by Daesh against members of the Izadi minority.
The Paris-based International Federation for Human Rights said in a report on October 25 that the extremist group's actions amounted to genocide and crimes against humanity.
Nadia Murad, an Iraqi Izadi human rights activist and one of the 2018 Nobel Peace Prize laureates, confirmed the findings of the report.
Murad was kidnapped from her hometown of Kojo in the northern Iraqi province of Nineveh in 2014, and held by Daesh terrorists for three months.
Back in August, an official at the Endowments and Religious Affairs Ministry of the semi-autonomous Kurdistan Regional Government said more than 3,000 members of the Izadi minority remained unaccounted for ever since Daesh militants overran their hometowns in northern Iraq in 2014.
"The fate of 3,102 Izadis remain unknown since Daesh terrorists attacked our towns and cities in mid-2014," Khairi Bozarni said at a conference devoted to the "Izadi Genocide" in the Kurdish capital city of Erbil on August 15.
Bozarni added that more than 2,500 Izadi Kurds had lost their lives at the hands of Daesh Takfiris, while another 6,000 – mostly women and children – had been abducted.