Europe
Four Ukraine soldiers killed in 'close combat' in Luhansk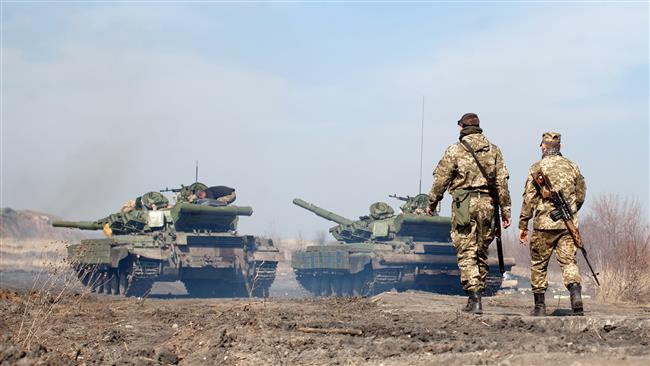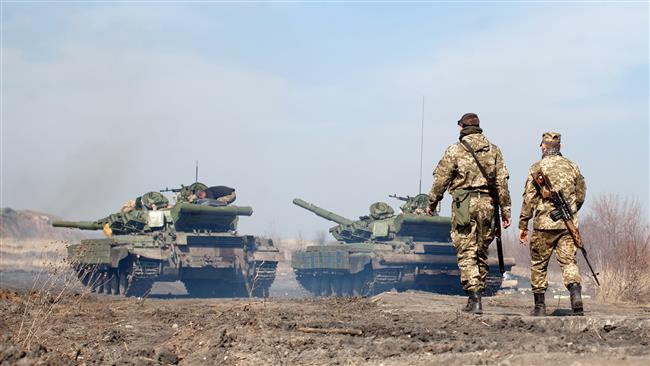 Four Ukrainian soldiers have been killed and two more injured in fighting near the villages of Katerinovka and Stakhanovets on the outskirts of Luhansk.
"According to preliminary data, four Ukrainian soldiers were killed, another two are injured (one severely)," said a statement by the Luhansk regional military-civilian administration.
Hennadiy Moskal, the head of the regional administration, accused pro-Russia forces of breaking the ceasefire by firing mortars and cannons at Ukrainian government positions, which was followed up by close combat between the two sides.
Earlier the military press center had reported a two-hour fight near Katerinovka.
Luhansk and Donetsk are the two mainly Russian-speaking regions in eastern Ukraine, which have witnessed fighting between pro-Moscow forces and the Ukrainian army since Kiev launched its military offensive in spring 2014.
Since the February ceasefire agreement of Minsk, both sides have been accusing one another of violating the truce. The agreement introduced measures such as a ceasefire, which commenced on February 15, the pullout of heavy weapons, and constitutional reform in Ukraine by the end of the year.
Since the peace deal came into effect much of the fighting in Ukraine's volatile provinces has simmered down, but the truce has failed to bring the battle to a complete halt.
Ukrainian President Petro Poroshenko announced on May 8 that nearly 7,000 civilians have lost their lives in the year-long conflict in eastern Ukraine. He added that more than 1,000 people were also unaccounted for.