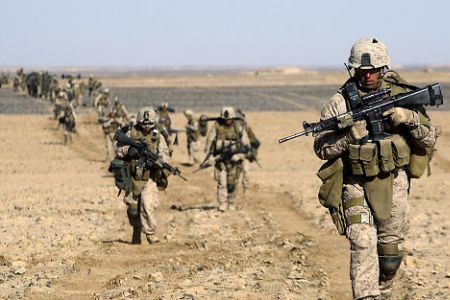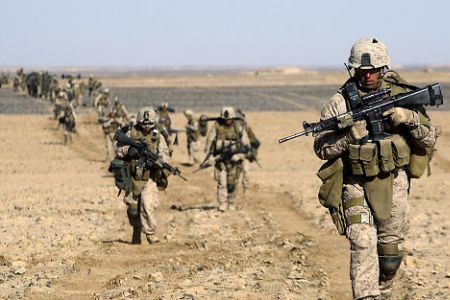 Militant attacks have killed at least four foreign troops in Afghanistan as Taliban step up their violent campaign against US-led forces in the war-ravaged country.
Three soldiers were killed after their convoy came under attack in the eastern province of Logar on Friday.
Din Mohammad Darvish, a spokesman for the provincial governor, has confirmed the incident, without giving further details, a Press TV correspondent reported.
The Taliban have claimed responsibility for the fatal attack on Americans.
Zabihullah Mujahid, a Taliban spokesman, says a tank was also completely destroyed in the ambush.
This is while NATO says another soldier was killed following a militant attack in the south. The coalition has in line with its usual policy withheld details of the incident.
The developments come as the US president has made a surprise visit to Afghanistan as he finalizes a detailed review of Washington's war strategy.
Barack Obama landed in Bagram airbase north of the capital, Kabul. He was forced to speak to Hamid Karzai on the phone after their meeting was called off due to bad weather and a video link could not be established due to technical problems.
Obama's visit comes as Washington is expected to complete its review of the Afghan war strategy by late December.
Obama is scheduled to have a briefing from top US advisers and speak to American troops during his shortened three-hour stay.
The visit comes as at least 674 US-led foreign soldiers have been killed in Afghanistan so far this year, making 2010 the deadliest since the US-led invasion of Afghanistan nine years ago.
Civilian and foreign casualties are now at record levels.
This comes despite the presence of around 150,000 foreign troops in the war-torn country.