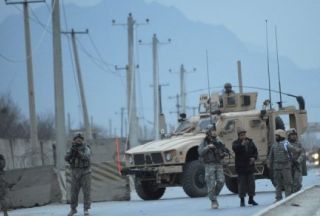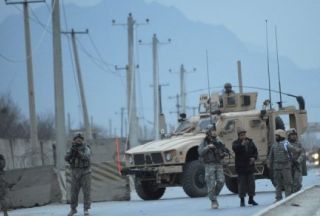 Four more US-led soldiers have been killed in separate bomb explosions in southern and eastern Afghanistan amid a surge in violence.
NATO said in a statement on Tuesday that three soldiers were killed in bomb attacks in southern Afghanistan. A fourth trooper has also died in a bomb blast in the east.
The nationalities of the soldiers have not been disclosed.
The announcement takes the number of US-led foreign troops killed in Afghanistan this year to 335.
June was the bloodiest month for the US-led troops in Afghanistan since the beginning of invasion of the country in 2001, with a record 102 fatalities.
The US military has warned that fighting will intensify in the upcoming months, causing a further rise in the number of casualties.
Some 140,000 US and NATO troops are currently stationed in Afghanistan. A further 10,000 are expected to be deployed there in the coming weeks.
Nine years after the invasion of the country, the US and its Western allies have yet to bring stability to Afghanistan.