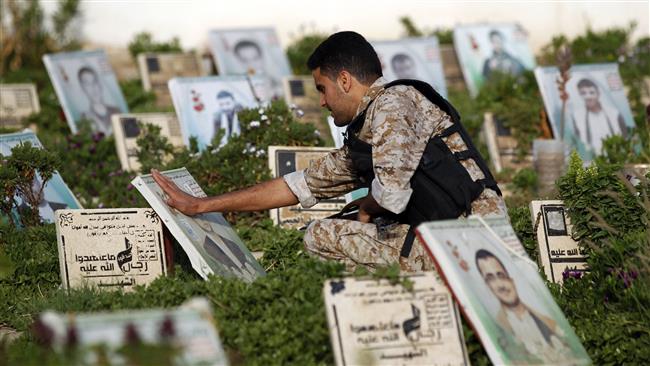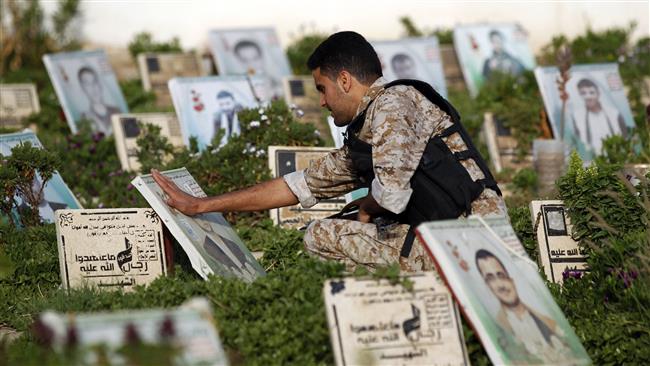 At least four civilians have been killed and five others injured when Saudi military aircraft carried out an airstrike on Yemen's northwestern province of Hajjah as Riyadh continues with its atrocious aerial bombardment campaign against its conflict-plagued southern neighbor.
Local sources told Lebanon-based Arabic-language al-Mayadeen television news network that the fighter jets targeted a passenger car as it was traveling along a road in the Abs district of the province, located approximately 130 kilometers northwest of the capital Sana'a, on Thursday afternoon.
The development came only two days after four women and five children lost their lives when Saudi fighter jets bombarded a residential building in the Kushar district of the same Yemeni province.
Local sources, speaking on condition of anonymity, identified the victims as members of the same family.
Four Saudi soldiers slain in clashes with Ansarullah fighters
Meanwhile, Saudi Arabia's official news agency, SPA, reported that four soldiers had been killed during fierce clashes with Yemeni fighters from the Houthi Ansarullah movement in the kingdom's southwestern border regions of Najran and Jizan.
The report did not provide any information about the circumstances surrounding the deaths of the soldiers.
Saudi Arabia has been incessantly pounding Yemen since March 2015 in an attempt to crush the popular Houthi Ansarullah movement and reinstate former president Abd Rabbuh Mansur Hadi, who is a staunch ally of the Riyadh regime.
More than 12,000 people have been killed since the onset of the campaign more than two and a half years ago. Much of the Arabian Peninsula country's infrastructure, including hospitals, schools and factories, has been reduced to rubble due to the war.
The Saudi war has also triggered a deadly cholera epidemic across Yemen.
According to data provided by the World Health Organization and Yemen's Health Ministry, the country's cholera outbreak, the worst on record in terms of its rapid spread, has infected 612,703 people and killed 2,048 since it began in April, with some districts still reporting sharp rises in new cases.
The United Nations also says the Saudi war has left some 17 million Yemenis hungry, nearly seven million facing famine, and about 16 million almost without access to water or sanitation.