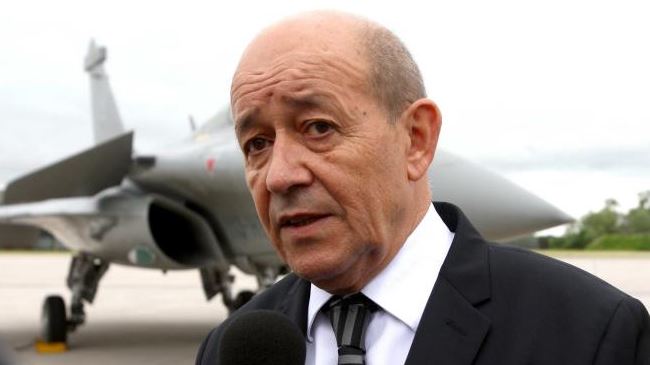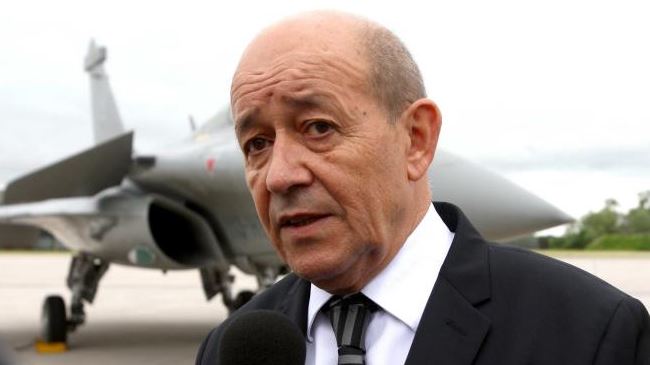 France has joined Britain in carrying out reconnaissance flights over Iraq in support of the US campaign against the Takfiri ISIL group.
French Defense Minister Jean-Yves Le Drian made the announcement on Monday, while paying a visit to the French Al-Dhafra military base in the United Arab Emirates.
Le Drian said both Iraqi and Emirati authorities have agreed to the reconnaissance flights, which would start operating later in the day.
The French minister's visit to the military base came as Paris hosts an international conference on how to combat the rising threat of Takfiri terrorism.
Iraqi President Fouad Massoum has expressed regret that neighboring Iran was not invited to the 26-nation conference. In addition, Massoum noted that it is unnecessary for Egypt, the United Arab Emirates and Saudi Arabia to join the airstrikes against the Takfiri group in Iraq.
Iraq has been fighting the ISIL terrorists since they took control of Mosul on June 10. The takeover was followed by the fall of the city of Tikrit, located 140 kilometers (87 miles) northwest of the capital, Baghdad.
The Takfiri terrorists currently control parts of eastern Syria and Iraq's northern and western regions. They have threatened all communities, including Shias, Sunnis, Kurds, Christians, Izadi Kurds and others, as they continue their atrocities in Iraq.
Senior Iraqi officials have blamed Saudi Arabia, Qatar and some other Persian Gulf Arab states for the growing terrorism in their country.