Europe
France declares flood-hit south natural disaster region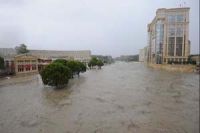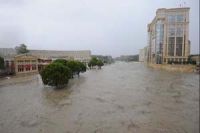 France has declared about 60 towns in the south of the country natural disaster areas following recent flooding in the region.
"We will put in place natural disaster measures for about 60 towns," Interior Minister Bernard Cazeneuve confirmed on Tuesday, adding that he would head to the flood-hit region later in the day.
Torrential downpours inundated a wide region of the country including the Mediterranean city of Montpellier in the Languedoc-Roussillon region.
Meteorologists posted record-breaking downpours in Montpellier.
Nearly 12 inches (about 30 centimeters) of rain fell yesterday and broke all records dating back to 1957, the national weather office added.
The local government said emergency workers were dispatched over 1,200 times, backed up by three helicopters.
The severe weather forced more than 4,000 people across the region to seek shelter in emergency centers and schools or train stations and airports.
Authorities said storms are expected to ease later in the day.
The incident marks the latest in a series of natural disasters having hit France recently.