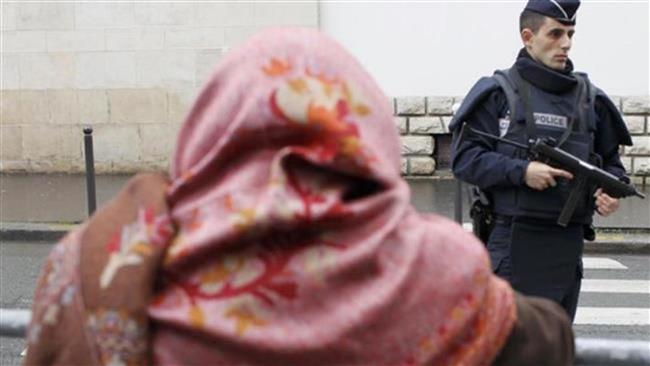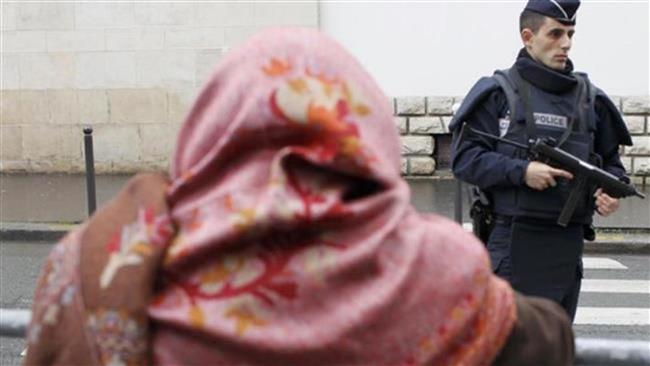 Reports say Islamophobic acts in France have soared 500 percent since the deadly terrorist attack on the French magazine, Charlie Hebdo in January.
The French Council of the Muslim Faith (CFCM) said Thursday that the European country witnessed 222 Islamophobic acts in the first quarter of 2015, showing a drastic surge in comparison with the 37 incidents recorded over the same period last year.
Meanwhile, the French National Observatory against Islamophobia warned of an unprecedented "implosion of anti-Muslim acts" in the country.
"Not since the observatory was established in 2011 have we seen an implosion of anti-Muslim acts, whether actions, threats or on social networks," said Abdallah Zekri, the observatory's president, adding, "These anti-Muslim acts resulted in violent assaults on men and women, some pregnant."
The reports also said that most of the Islamophobic attacks were carried out in January, thus proving a strong link between the attacks and the Charlie Hebdo incident which took place the same month.
Council of Europe Commissioner for Human Rights Nils Muižnieks
Back in February, Council of Europe Commissioner for Human Rights Nils Muižnieks warned of the increase of discrimination against religious minorities in France.
"Despite advances in legislation and measures to combat intolerance and racism, discrimination and hate speech not only persist in France but are on the rise," he said, adding, "There is an urgent need to combat this in a sustained and systematic manner… It is essential to put an end to such acts, including on the Internet, and to punish those responsible."
On January 7, gunmen attacked the Paris office of the French satirical magazine, Charlie Hebdo, killing 12 people and wounding 11 others. The attack, which was later claimed by al-Qaeda terrorist group, was largely believed to have been launched over the weekly's blasphemous cartoons of the Prophet of Islam. Muslims worldwide condemned both the attack and the publication of the cartoons.
The incident was followed by a series of sieges and shootings across Paris, resulting in the killing of more people and an extensive sense of insecurity in the country.