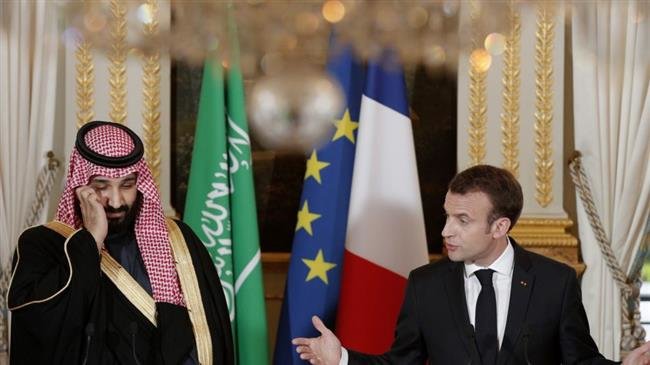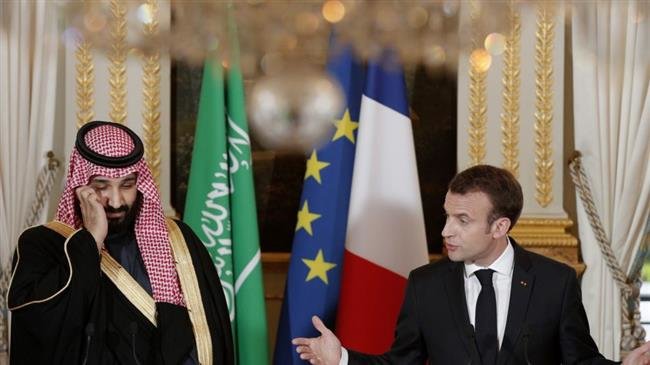 Amnesty International has once again called on France to suspend its arms sales to Saudi Arabia, due to Riyadh's war crimes in Yemen and the display of its disrespect for human rights, following the killing of dissident Saudi journalist Jamal Khashoggi inside the kingdom's consulate in Istanbul, Turkey.
Director of Amnesty International France's Program for Responsibility, Yves Prigent, said on Tuesday that a number of serious human rights violations, including war crimes and crimes against humanity, have been observed since the beginning of the conflict in Yemen in 2015.
Amnesty International France has long been calling on France to halt arms sales to the Saudis, on account of Paris being a signatory of the Arms Trade Treaty, which regulates the international trade in conventional arms.
French Defense Minister Florence Parly said her country exported 11 billion euros ($12.6 billion) to Saudi Arabia between 2008 to 2017, a figure which was crucial for French jobs.
"These arms exports are extremely supervised and analyzed very meticulously. They are authorized by an inter-ministerial commission placed under the authority of the prime minister, which follows a case-by-case evaluation which takes into account numerous criteria, among which is the nature of exported materials, the respect of human rights, and the preservation of peace and regional stability," Parly told a senate foreign policy commission hearing.
"More and more, our industrial and defense sectors need these arms exports. And so we cannot ignore the impact that all of this has on our defense industry and our jobs," she added.
France is one of the five biggest arms exporters to Saudi Arabia in past years, Amnesty International said, in the same category as the United States and Britain. It sells firearms, parts, ammunitions, artillery and maintenance services.
In April, France managed to sign 20 major agreements with Saudi Arabia worth $18 billion, sources have revealed at the end of a trip by Saudi Crown Prince Mohammed bin Salman to Paris.
The French companies have always been among the main suppliers of modern weaponry to Saudi Arabia and Paris has already reached military deals worth around 20 billion with the Saudis.
Most of those weapons have been used in Saudi Arabia's more than three years of war on its southern neighbor Yemen. Rights groups have repeatedly called on Paris to stop the provision of arms and instead impose pressure on Saudis to stop the carnage.
As part of the increasing arms sale, Riyadh has been procured with French tanks, armored vehicles, munitions and artillery and navy ships over the past years.
Saudi Arabia and a number of its regional allies launched a devastating military campaign against Yemen in March 2015, with the aim of bringing the government of resigned president, Abd Rabbuh Mansur Hadi, back to power and crushing the country's popular Houthi Ansarullah movement.
The Legal Center for Rights and Developments in Yemen, in a statement released on October 15, announced that the ongoing Saudi-led military campaign against the impoverished and conflict-plagued Arab country has resulted in the death of 15,185 civilians, including 3,527 children and 2,277 women.
France's arms sales control policy strict: Gauvin
French foreign ministry deputy spokesman Olivier Gauvin said on Monday that France's arms sales control policy was strict and based on case-by-case analysis by an inter-ministerial committee.
He made the remarks in response to a question whether Paris would heed Berlin's call to suspend weapons sales to Riyadh after Khashoggi's killing.
German Chancellor Angela Merkel said earlier on Monday that the killing of Washington Post journalist is a "monstrosity" and vowed that Berlin would not sell arms to Riyadh while the issue remains unclear.
After long insisting that Khashoggi had exited the consulate alive, Riyadh finally admitted on October 20th that he had been murdered inside the mission, blaming the killing on a "rogue operation." Saudi officials alleged that "discussions" at the mission had turned into "a brawl," resulting in the journalist's murder.