Syria
France not eligible to play role in Syria peace process: Damascus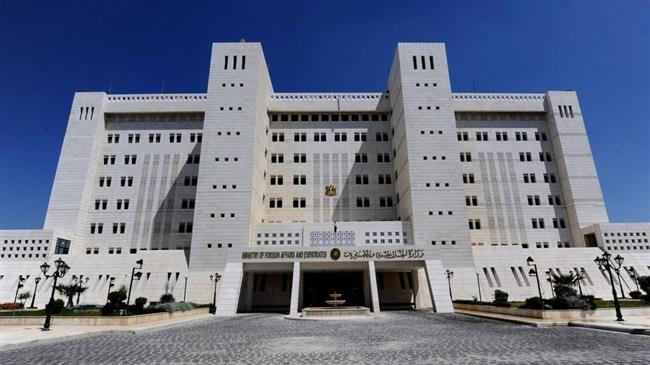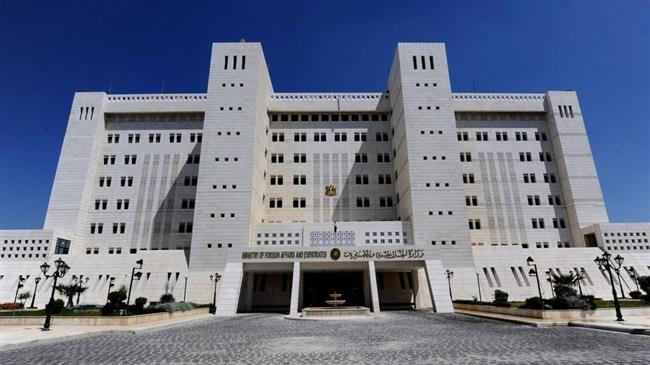 The Damascus government says France is not eligible for a role in Syria's political process as long as it supports terrorism, has Syrians' blood on its hands, and shows hostility towards the conflict-ridden Arab country.
The Syrian Ministry of Foreign Affairs and Expatriates, in two separate letters sent to UN Secretary General António Guterres and rotating President of the UN Security Council Mansour Ayyad al-Otaibi on Thursday, stated that France has long been making unsubstantiated allegations in a bid to distort facts and garner support for the Jabhat Fateh al-Sham Takfiri terrorist group, which the United Nations recognizes as al-Qaeda's Syria branch.
"Since the very beginning of Syrian crisis, France has spearheaded state terrorism and supported terrorist organizations, particularly Jabhat al-Nusra and its affiliated groups. The French government's financial support (for terror groups in Syria) could be corroborated by video and audio files," the letters pointed out.
The Syrian Foreign Ministry also asked the United Nations Security Council to put an end to France's practices, which undermine the credibility of the world body, violate its resolutions and defy the UN Charter.
On Wednesday, French President Emmanuel Macron said Paris "vigorously" condemns war activities in the militant-held area of Eastern Ghouta near the Syrian capital Damascus.
Macron then alleged that the Syrian government "has decided to target civilian populations," calling for the "immediate adoption" of a UN resolution on the issue.
The French Foreign Ministry, in a statement released on Tuesday, also denounced a "serious violation of humanitarian law" in Eastern Ghouta.
"France calls on all its partners in the United Nations Security Council to take responsibility for finally reaching a humanitarian truce," the statement read.
Syria has been gripped by foreign-backed militancy since March 2011. The Syrian government says the Israeli regime and its Western and regional allies are aiding Takfiri terrorist groups that are wreaking havoc in the country.