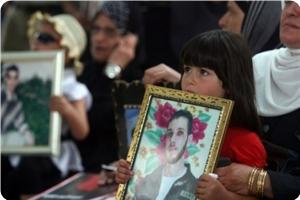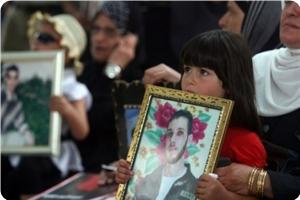 The Palestinian Center for Prisoners' Studies condemned the French refusal to allow the holding of a solidarity event in support of the Palestinian prisoners in Israeli occupation jails, especially with those on hunger strike.
The center considered the French refusal as complicity with the executioner against the victim who is suffering due to the occupation racist policies which aim to hide the Israeli crimes against the prisoners.
The Center said that France has banned the "coalition of Sheikh Ahmed Yassin", which includes Muslims, Arabs and French activists, to organize a solidarity activity in support of the Palestinian prisoners in Paris, where the French Interior ministry has deployed hundreds of French policemen in the place that was supposed to witness the demonstration, and they prevented them from installing the loudspeakers in the area and drove them from the scene.
The French policy did not stand at the same distance between the Palestinian people and the Israeli occupation, he pointed out, adding that they have always stood with the Israeli policy and supported the Israeli aggression against the Palestinian people, citing that Paris mayor has named in the year 2008 the soldier who was detained by the Palestinian resistance in Gaza Gilad Shalit as an honorary citizen of Paris, without a mention the thousands Palestinian prisoners' suffering in Israeli occupation jails.
Meanwhile, a Palestinian youth group called on citizens to hold an all-night vigil on New Year's Eve in public squares in solidarity with the prisoners in Israeli prisons, especially in Ofer military prison and west of Ramallah, the Negev desert prison located in the south of the occupied Palestinian territories in 1948.
The Palestinian youth group said on its page on "Facebook" that hundreds of Palestinian prisoners spend the cold winter in tents in Ofer and Negev prisons. That is why dozens of young people "will go out of their warm homes and spend the night in public squares to bring their voice to the world".