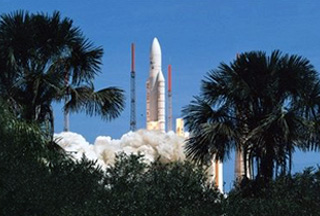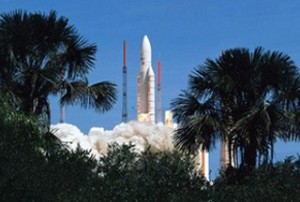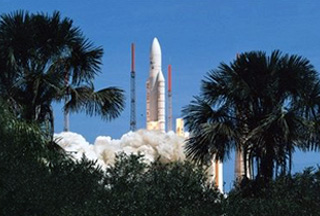 A military spy satellite has been shot into space by France in a move to reinforce the country's capability to develop new intelligent systems.
The Helios 2B satellite was launched on a European Ariane rocket on Friday from the European Space Agency launch site in Kourou in the French Guiana.
The mission, first scheduled to be launched on December 9, had been delayed twice.
The latest delay occurred during countdown on Thursday when an incoherence of records emerged.
The 4.2-ton satellite, heading into the sun-synchronous polar orbit, will enable the French Defense Ministry to have access to better images and identification on sites and other areas of military interest during its around the clock service.
A French official at the launch site said that the satellite would be the "eyes of our defense system."
The satellite will help in preparing missions and assessing threats, as well as drawing up maps of uncharted zones in Afghanistan, Iraq, Chad and the Sudanese region of Darfur.
Full disclosure of the satellite's capacity could not be made public, according to defense officials.