Europe
France threatens to prohibit protests amid fresh violence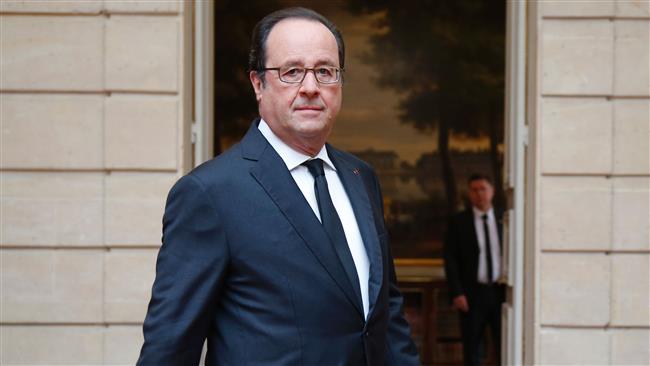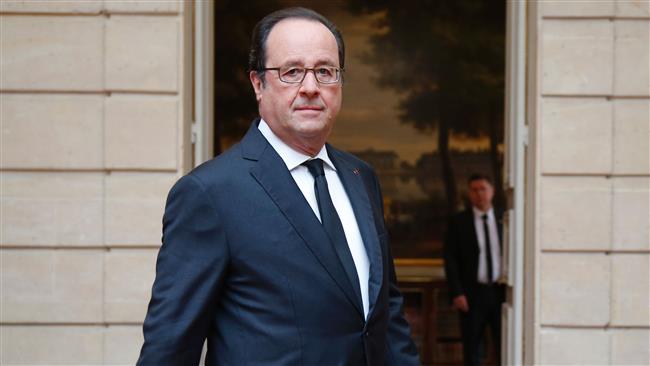 French President Francois Hollande has threatened to ban demonstrations amid renewed violent clashes in the capital, Paris, over a set of controversial labor reforms proposed by the government.
"At a time when France is hosting the Euro [2016 soccer tournament], when it is faced with terrorism, demonstrations can no longer be authorized if property and people and public property cannot be safeguarded," Hollande's spokesman, Stephane Le Foll, said at a cabinet meeting on Wednesday.
Over the past few months, France has been witnessing demonstrations and industrial actions over the Socialist government's changes to the labor law.
The unrest comes at a time that France is hosting the Euro 2016 football championship, which is expected to attract around two million foreign visitors.
In another development on Wednesday, French Prime Minister Manuel Valls also pledged to stand firm on the labor reforms despite public discontent.
"The government will not change a text, which is already the outcome of a compromise sealed several months ago with reform-minded unions," Valls told France Inter radio.
The remarks came one day after several hundred masked protesters in Paris hurled projectiles at police, who fired dozens of rounds of tear gas and used water cannons to disperse the crowd.
Dozens of protesters were arrested during Tuesday's scuffles while a total of 40 were injured, among them 29 members of security forces. Three cars were also burned on the city streets.
Elsewhere in his comments, the French premier called on the General Confederation of Labor (CGT) union, which is leading the demonstrations in the European country, to stop organizing mass rallies.
He further blasted what he described as troublemakers during the Tuesday event, saying they wanted to "kill" police officers patrolling the march.
Paris says the proposed labor reforms focus on maximum working hours, holidays and breaks, and are aimed at curbing the unemployment rate.
Protesters and trade unions, however, say the government wants to make it easier and less costly for employers to lay off workers.
The draft labor bill was recently forced through the lower house of parliament, but it must be debated in the Senate for final approval.