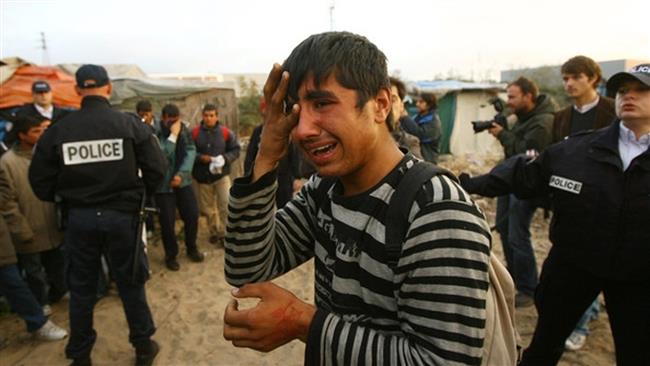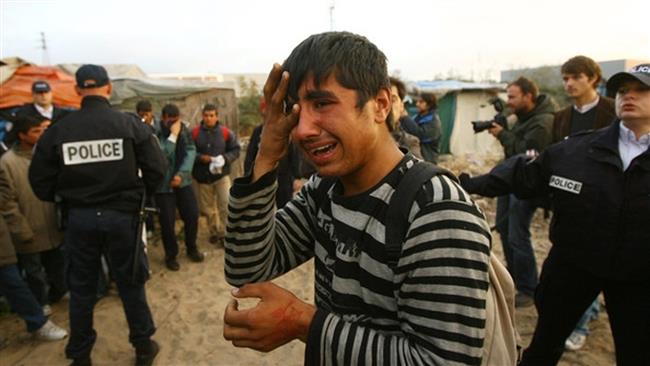 A rights group has called on the French government to end police abuse of asylum seekers and migrants residing in the port city of Calais.
Human Rights Watch (HRW) said in a statement posted on its website on Tuesday that migrants in Calais have reported cases of police abuse including beatings and attacks with pepper spray.
The rights group interviewed over 40 asylum seekers and migrants in Calais, in which they said police routinely abused them when they walked in the town.
The findings showed 19 migrants, including two children, said police had abused them at least once, with eight having visible broken limbs or other injuries. In addition, 21 migrants, including two children, said police had attacked them with pepper spray.
"Asylum seekers and migrants shouldn't have to face police violence in France, and no one who applies for asylum should be left to live in the street," said Izza Leghtas, Western Europe researcher at HRW.
According to the migrants' testimonies, abuse by police, a lack of housing for asylum seekers and delays in the country's asylum system had discouraged them from seeking asylum in France.
Leghtas called on the French government to take measures to stop any police abuse and honor its obligation to provide housing to asylum seekers, adding, "a lasting solution to the crisis in Calais is long overdue."
The rights group said France faces an accommodation crisis for asylum seekers, as currently just a third of all migrants across France are provided accommodation in asylum reception centers.
French Interior Minister Bernard Cazneuve rejected HRW's allegations, saying he fully supported the police in their mission, which he described as "difficult."
More than 2,300 refugees, mostly from Syria, Sudan and Eritrea, reportedly live in the outskirts of Calais in either makeshift camps or in the city's streets.