Europe
France warns US of BNP Paribas fines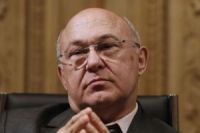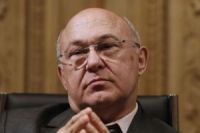 France has once again warned Washington against fining a French bank for the alleged violation of US sanctions against some countries including Iran.
According to Press TV, on Thursday, the French Finance Minister Michel Sapin said imposing any fines on France's largest bank, BNP Paribas, could affect current talks between the US and EU concerning the Free Trade Agreement.
Sapin also said a number of BNP staff who were involved in the transactions at the center of the US investigation had been fired.
On June 4, French President Francois Hollande said he will defend the country's biggest bank against possible fines by the United States on charges of alleged embargo breaches.
Speaking with reporters in the Polish capital, Warsaw, on Wednesday, Hollande said he plans to raise the case of BNP Paribas while dining with his American counterpart Barack Obama on June 5.
The US government is mulling over a 10-billion-dollar fine on the bank for the alleged violation of Washington's sanctions against a number of countries, including Iran.
BNP Paribas, which is one of Europe's biggest banks, will also be deprived of providing services in dollars if the penalty is imposed.