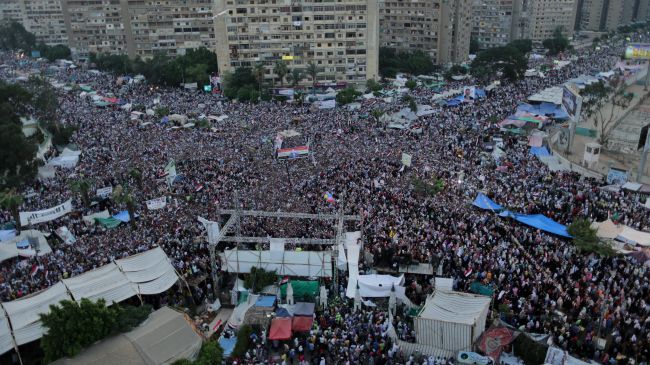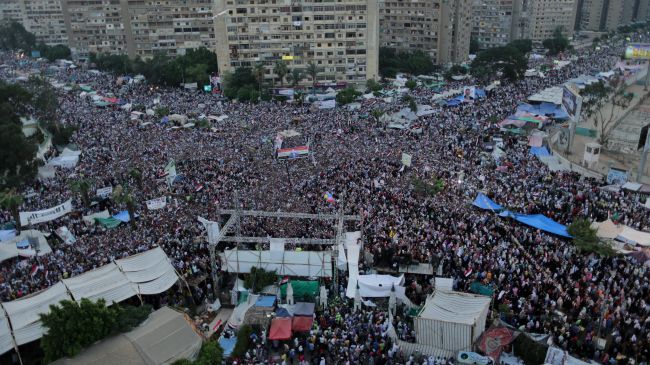 An Iranian lawmaker says promoting democracy and holding free elections constitute the sole way out of the current political crisis in Egypt.
"The only way out of this dead-end is for the [Egyptian] people to be able to determine their fate with regard to both the parliament and the president on the basis of democracy and elections," Chairman of Iran Majlis National Security and Foreign Policy Committee Alaeddin Boroujerdi said on Thursday.
The Iranian legislator further stated that Egypt is "the most important Arab state in the Arab and Islamic world," whose stability and security is, therefore, of very high significance.
"Although the policy of the Zionist regime (Israel) and the United States is to foster insecurity in Egypt, I think Egypt will pass through this stage and attain stability," Boroujerdi noted.
Commenting on Iran's stance on the ongoing crisis in the Arab state, the Iranian lawmaker said the Islamic Republic has always favored stability and peace in Egypt.
Egypt plunged into violence after the country's powerful military ousted President Mohamed Morsi, suspended the constitution, and dissolved the parliament on July 3. The military overthrow followed days of mass protests against Morsi.
The army also declared chief justice of Egypt's Supreme Constitutional Court, Adly Mansour, as interim president.
The Egyptian Muslim Brotherhood condemned the move as a military coup and called mass protests demanding the reinstatement of the deposed president.
Since last week, Egypt has been witnessing mass protests and deadly clashes involving supporters and opponents of Morsi and security forces. Many people have been killed over the past few days, with more than 80 deaths reported on July 8 alone.