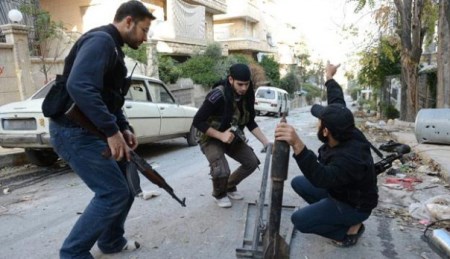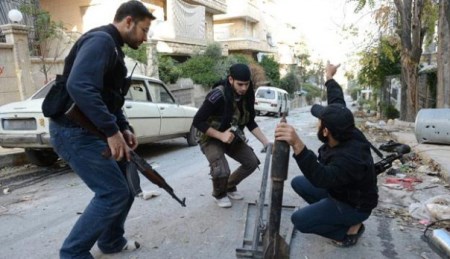 "Free Army" militia has today fired 13 mortar shells landed in the neighborhoods of al-Qassaa and Bab Touma in Damascus, the thing that led to the injury of two civilians besides material damage.
Breaking News Network reporter said that other 12 shells fired by "Free Army" gunmen landed in the vicinity of al-Abbasiyeen in Damascus reporting no casualties.
Army carried out a series of qualitative operations in the southern countryside of Damascus
Syrian Arab Army units conducted a series of qualitative operations along the roundabout of al-Manashir and the parliament in Jobar district of Damascus as well as Erbeen, Zamalka, al-Shiffounieh town in Duma area of Damascus countryside, the thing that led to the destruction of militant-headquarters and killing dozens of them.
In the southern countryside of Damascus, units of armed forces implemented a series of operations in the towns of al-Diabiyah, al-Husseiniya, Hijjera and Bappila, killing a number of "al-Nusra Front" gunmen, including Duraid al-Hawash, meanwhile a car was carrying weapons and ammunition has been destroyed in the town of al- Husseiniya.
In Hijjera town, a series of operations carried out by units of Syrian Arab Army has led to the killing of scores of militants, including Faisal al-Ajrami; in the meantime another operation by the army resulted in the destruction of heavy machineguns and various munitions during which it killed many insurgents and wounded others.
Military Source: Militants' attempt to attack a military point repelled in Khan al-Sheeh
Meanwhile, a unit of the armed forces repelled an attack by a group of terrorists who tried to attack a military post in Khan al-Sheeh in Damascus Countryside, where scores of them were killed and others injured.