Human Rights
Freedom Land(???) FBI treated Occupy Wall Street activities in US as terrorism cases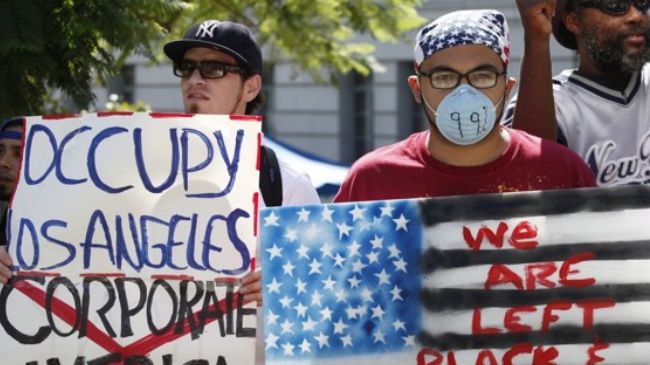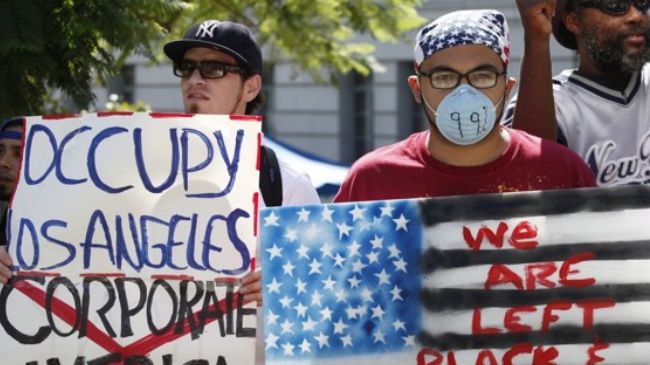 The US Federal Bureau of Investigation (FBI) has employed 'counterterrorism agents' to investigate the Occupy Wall Street movement, evidently regarding the movement's activities as domestic terrorism, newly released agency records show.
Newly disclosed FBI records indicate that as early as September 2011, about when Occupy Wall Street activists set up a camp in Zuccoti Park in Lower Manhattan to protest corporatism and income inequality in the US, the agency's agents from its "counterterrorism task force" in New York notified "officials" of two major Manhattan landmarks "that their building was identified as a point of interest for the Occupy Wall Street," The New York Times reports on Tuesday.
In the following months, according to the report, FBI operatives across the US were "routinely involved in exchanging information about the movement with businesses, local law-enforcement agencies and universities."
"An October 2011 memo from the bureau's Jacksonville, Fla., field office was titled Domain Program Management Domestic Terrorist," it further adds.
The report further reiterates that since the September 11, 2001 incidents, still widely regarded as quite suspicious, the FBI has come under growing criticism for "deploying counterterrorism agents to conduct surveillance and gather intelligence on organizations active in environmental, animal-cruelty and poverty issues."
The unveiling of the FBI documents comes just over a year after New York City police officers used brutal force to oust protesters from Zuccotti Park in November 2011. Other police and law-enforcement departments throughout the US undertook similar measures against Occupy Wall Street activists and groups.
Although Occupy Wall Street protest rallies have been greatly limited due to harsh policies adopted against them by police and local authorities, questions still remain "about how local and federal law-enforcement officials monitored and treated the protesters," says the report.
The FBI records were reportedly obtained by the Partnership for Civil Justice Fund, a civil-rights organization in Washington, through a Freedom of Information request to the FBI. Many parts of the documents have been censored by the bureau.
The records clearly demonstrate "how deeply involved federal law-enforcement authorities were in monitoring the activities of the movement," often described in "extreme terms."
However, the report adds, executive director of the Partnership for Civil Justice Fund Mara Verheyden-Hilliard said the documents proved that the FBI had acted inappropriately by conducting surveillance on Americans involved in lawful activities.
"The collection of information on people's free-speech actions is being entered into unregulated databases, a vast storehouse of information widely disseminated to a range of law-enforcement and, apparently, private entities," she said. "This is precisely the threat – people do not know when or how it may be used and in what manner."