Europe
French comic Dieudonne wins court battle against govt.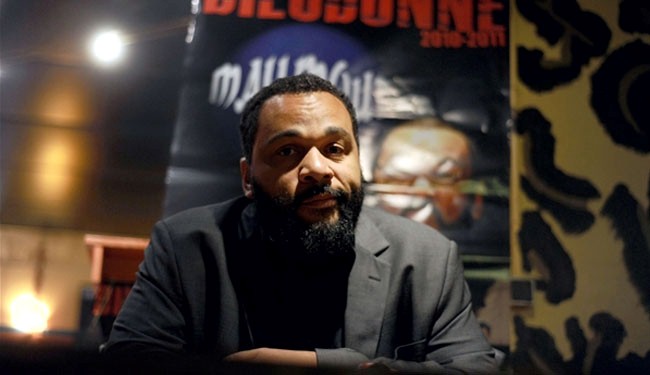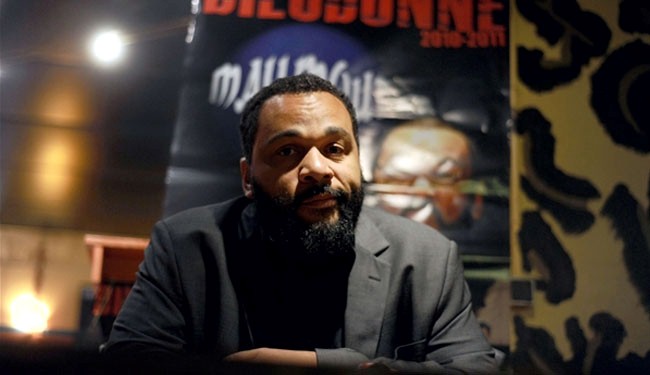 Dieudonne, a controversial comic branded an anti-Semitic "pedlar of hate" by the French government, has won the first round of a legal battle to start a nationwide tour.
A judge in Nantes ordered local authorities to lift a ban that would have prevented Dieudonne, who has been repeatedly convicted under anti-racism legislation, from performing in front of more than 5,000 people in the western city's Zenith Theatre on Thursday evening.
The ruling represented a defeat for France's Socialist government, which this week issued instructions to local councils authorizing them to ban the comedian's shows.
But the government refused to throw in the towel. It immediately appeared in France's highest administrative court, the Council of State, which scheduled an emergency hearing for 5.00 pm (1600 GMT) to review the Nantes decision.
Lawyers for the government had argued that the fundamentally racist nature of the comedian's act meant it could not be afforded protection under France's constitutional provisions on freedom of speech.
But their arguments were rejected by Judge Jean-Francois Molla after a two-hour hearing.
"The essential aim of the show cannot be considered as being an attempt to violate human dignity," the judge said in a ruling that will have implications for other cities, including Tours and Bordeaux, which have announced bans on Dieudonne performing in their theatres.
The judge also rejected arguments that the Nantes performance should be banned on public order grounds.
He said there was no evidence that any protests could not be contained by the local police and that the risk involved "cannot justify as radical a measure as banning the show".
The French comedian is due to take his one-man show on a nationwide tour which is scheduled to run until June and will include dates in neighboring Belgium and Switzerland.
Thursday's ruling had been expected by most commentators as previous attempts to ban Dieudonne from performing have all foundered against legal precedents found on the philosopher Voltaire's maxim: "I disagree with what you say but I will defend to the death your right to say it."
Dieudonne's lawyer, Jacques Verdier, told Thursday's hearing that the order banning the Nantes performance was ridiculous given that a film of his client's latest show, entitled The Wall, had already been posted online.
"You are seeking to ban a show that is already in the public domain," Verdier told the court.
Preview performances of The Wall in Paris included a sketch in which the comedian mimed urinating against a wall. He then reveals that it was the Wailing Wall in (al-Quds) Jerusalem.
He also directs volleys of abuse at prominent French Jewish performers, rounding off one rant about radio presenter Patrick Cohen with the observation: "Gas chambers … a shame."
In court, Dieudonne's lawyer also rejected suggestions that the "quenelle" — a stiff-arm gesture that has become his signature and helped fuel his fame — had anti-Semitic overtones.
The comedian could not be held responsible for incidents in which some of his fans have been pictured doing the quenelle at Auschwitz or outside synagogues in France, the lawyer argued.
The quenelle, which involves holding the right arm straight while pointing it towards the ground and touching the right bicep with the left hand, has been described as a sort of disguised Nazi salute.
Dieudonne's supporters argue that it is simply a light-hearted "up yours" gesture directed at France's establishment.
Dieudonne, now 47, started his career as part of a double act with a Jewish childhood friend, Elie Semoun.
But the pair have been estranged for some years and the content of Dieudonne's act has since veered from satirizing racism to celebrating and promoting it, his critics say.
The government's attempts to ban Dieudonne has provoked misgivings amongst rights groups and his fellow comedians.