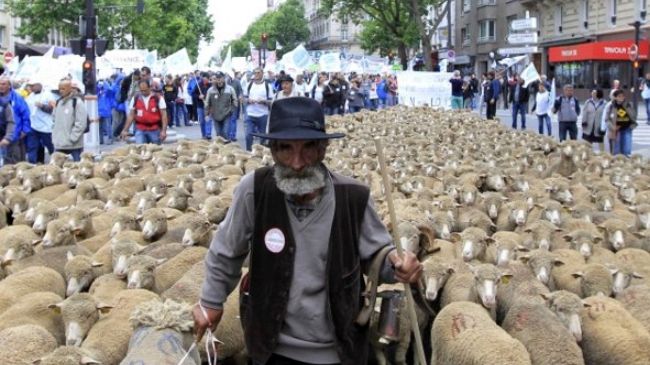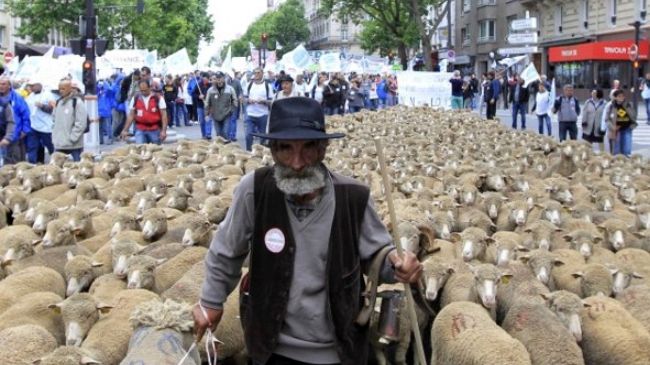 A new report says the rate of suicide among farmers in France has reached the level of one every two days, with financial pressures as well as social isolation among the possible causes of the trend.
According to a report published by the French Institute for Public Health Surveillance (InVS) on Thursday, a total of 485 farmers — 417 men and 68 women — took their own lives from 2007 to 2009.
The report, which was commissioned by France Ministry of Agriculture in 2011, also found that French male farmers are far more likely to commit suicide than the general population, and the suicide rate among them is 20 percent higher than the rest of the people.
Suicides were particularly high among cattle farmers aged between 45 and 64, and the rate stood 47 percent above the national average.
The InVS study has partly blamed soaring financial pressure on French farmers in recent years for the high suicide rate among them.
"The excess of suicide mortalities … could be partly associated with the tough financial constraints, linked to the economic crisis, faced by the agricultural sector since 2007," it pointed out.
According to figures from France's National Institute for Statistics and Economic Studies, revenues from the agriculture industry plunged by 23.6 percent between 2007 and 2008 and a further 35.3 percent between 2008 and 2009.
On Thursday, French Agriculture Minister Stéphane Le Foll promised "determined action" to improve rural incomes.
Meanwhile, Dominique Barrau, general-secretary of France's biggest farmers' union, the FNSEA, holds social isolation of French farmers accountable for the high suicide rate among them.
"This can mean farmers often have no one with which to share the psychological burden of any problems they may face. When difficulties emerge, when problems accumulate, do we have the habit of talking about it?" he stated.
France's Ministry of Agriculture plans to launch a national helpline where farmers can call to share their problems and seek psychological support.