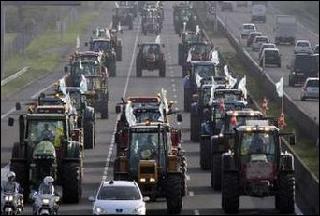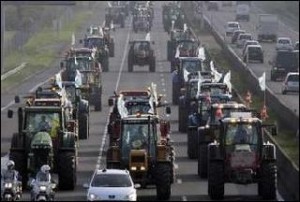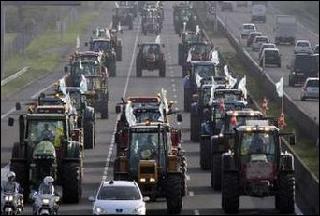 Thousands of grain farmers from across France have marched in the capital city of Paris to protest against major price falls in their products.
The protesters, backed up by more than 1,000 tractors, also said on Tuesday that they were discontent with sharp falls in income.
They called for state and EU help after their income more than halved last year due to falling prices.
The angry farmers demanded emergency aid measures. They also warned that France will fall behind Germany and Belgium, which have taken steps to revive the sector's competitiveness.
Last year, average wheat prices fell 25 percent and income for grain, oilseed and protein crop farmers slumped 51 percent, the Farm Ministry reported.
The tractor rally was another sign for low approval ratings of President Nicolas Sarkozy. The latest opinion poll showed that only 31 percent of respondents are satisfied with the president's job.