Europe
French government criticized over protester death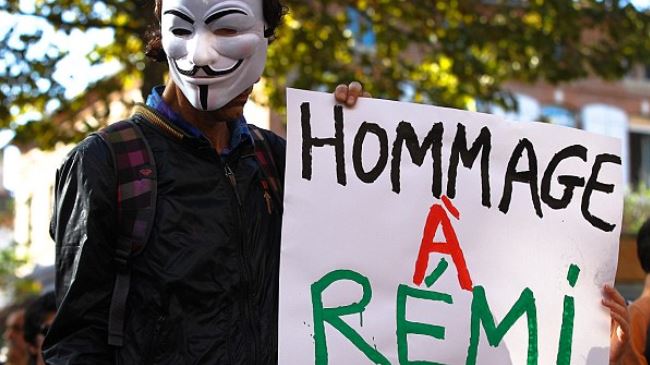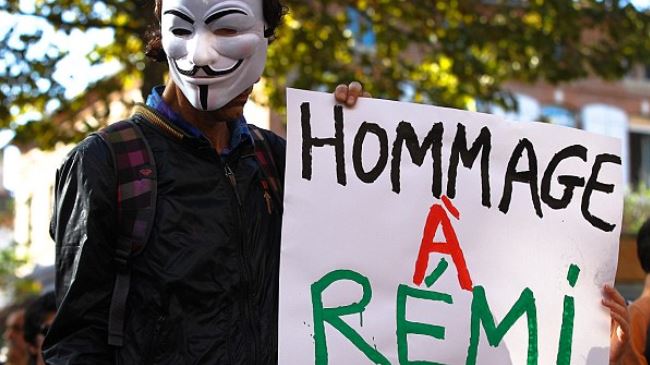 The French government is under mounting criticism after a young demonstrator was apparently killed at the hands of the police in southern France, Press TV reports.
Remi Fraisse, a 21-year-old environmental activist, was killed on October 26 amid clashes between riot police and protesters, who were rallying against the construction of a dam in the town of Albi, the capital of the Tarn regions.
The French police became the principal suspect in the death after initial tests indicated that Fraisse was killed by a stun grenade used by the police when they reportedly attacked the activist in the middle of the night.
Since Fraisse's death, several peaceful protests have been held against police brutality across the country. The demonstrations in some French cities, however, turned violent with the police locking down an area at a rally in the capital, Paris.
"I am not surprised and it will not be the last one to die like this. These lying, stealing politicians are doing worse and worse," a demonstrator in Paris told Press TV.
This has been the first death of a protester by the French police since October 2011, when a man was killed during clashes with security forces in the French overseas region of Mayotte.
Violence between police forces and protesters, and the use of tear gas by French riot police are quite common in the country.
Protesters believe that the massive deployment of heavily-armed security forces creates more tension.
"It is the cops who provoke violence all the time. People go to demonstrate with peaceful intentions but the state sends more cops … and that is why they feel it is okay to become aggressive," another protester said.
Fraisse's family has filed a murder complaint against police. The French political establishment, however, has almost unanimously sided with the cops, even after being criticized for waiting more than 48 hours to express condolences or regret over the death of the young man.