Europe
French government urges Air France pilots to end strike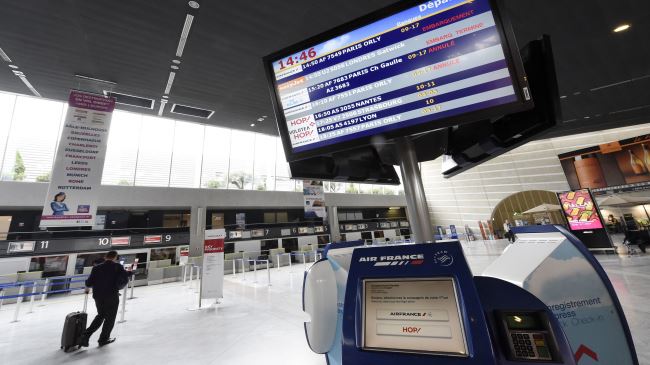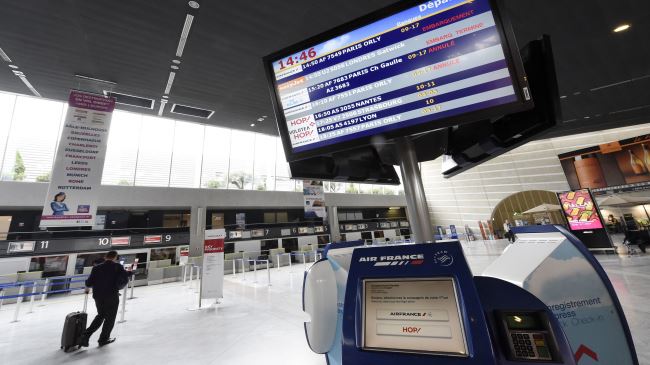 French Prime Minister Manuel Valls has called on pilots at the country's flag carrier, Air France, to end a strike that has grounded half of the airline's flights this week and cost it millions of euros in lost revenue and reimbursements.
"This labor dispute must end. I'm asking Air France pilots to stop this dispute and sit down at the (negotiating) table and move forward," Valls told public radio station France Inter on Wednesday.
He added it was "regrettable that a single category, the pilots, can bring air transport in the country to a halt."
Valls said the strike was "incomprehensible" to most French people, and was "weighing heavily on Air France, on its finances but also on the attractiveness and the image of our country."
Air France was running only four out of 10 flights on Wednesday, as negotiations between unions and management failed to end the dispute over cost cuts.
The pilots began a week-long strike on Monday in protests at the airline's plans to shift much of its operations to low-cost leisure subsidiary Transavia France.
Air France boss Frederic Gagey has put the daily losses from the strike at 10 to 15 million euros (13 and 19 million dollars). The figure does not include reimbursements for passengers demanding their money back.
Air France has said its plan run more Transavia flights at the expense of Air France operations as part of attempts to regain ground in the European low-budget travel market already dominated by other airlines like Ryanair and EasyJet.
Air France pilots, however, say the carrier's intention to base Transavia crews around Europe will lead to job losses in France.