Lebanon
French Journalist: Hezbollah 400 Times More Capable of Attacking Israel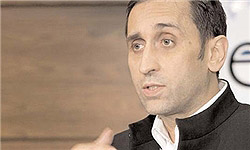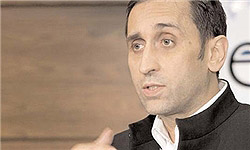 French journalist and author Thierry Meyssan said that Hezbollah's military capacities and capabilities against Israel have grown 400 times since the Tel Aviv's 33-day war on Lebanon back in 2006.
In an article published in the Voltaire.net, Meyssan wrote the Israeli intelligence services have acknowledged that the Lebanese resistance movement's capacity for bombing Israel's main cities has multiplied by four hundred.
He said that in the event of a regional war, the Israeli territory would be devastated in just few months.
The journalist noted that the new balance of power between Israel and the resistance groups becomes apparent by comparing Israel's wars against Hezbollah and Palestinians from 2006 to 2012. It is quite evident that Israel's military might has considerably diminished since 2006.
He said that while the attack on Lebanon in 2006 lasted 33 days, it took Israel 22 days to continue its raid on Gaza in 2009, and only 8 days the Israeli military machine to attack Gaza Strip from air and sea.
During the war of 2006, 200,000 Israelis were obliged to hide in shelters to escape from Hezbollah retaliation. This time, they were 2,000,000 seeking shelter from Palestinian missiles.
During the recent 8-day war, the Palestinian resistance tested new missiles with a range of 120 kilometers (instead of the 8 kilometers reached by their home-made rockets). They experienced no difficulty in penetrating the Iron Dome, which is only capable of intercepting primitive rockets.
He further noted "if we put this capacity into perspective with that of Hezbollah from Lebanon, this means that all of Israel" is now within striking range.
Consequently, the Israeli defenses, based on "strategic depth" are now obsolete. Israel can no longer be defended.
Thierry Meyssan is a French intellectual, founder and chairman of Voltaire Network and the Axis for Peace Conference. He is a professor of international relations at the Center for Strategic Studies in Damascus.