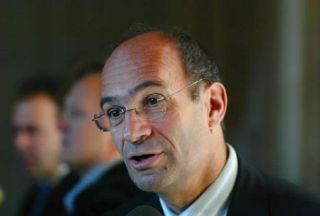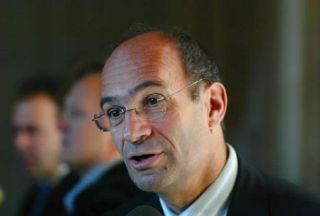 French Labor Minister Eric Woerth has announced that he would resign as treasurer of the country's ruling UMP party after a scandal over alleged illegal campaign donations.
Embattled Woerth said on Tuesday that he would accept President Nicolas Sarkozy's call — made in a nationally televised interview — for his resignation.
"I am going to do it, of course," Woerth told reporters after a cabinet meeting on Tuesday. He, however, did not specify a date for his stepping down.
Woerth has been accused of secretly receiving EUR 150,000 (USD 188,000) from L'Oreal heiress Liliane Bettencourt for funding President Sarkozy's 2007 election campaign.
The figure is in violation of the constitution that stipulates each individual candidate in the country is only allowed to receive EUR 7,500 from political parties as donations.
In reaction to the accusation, Woerth said he never accepted secret cash from the 87-year-old heiress, adding that the claim was part of a smear campaign against the French president.
Media reports also claimed that Woerth had solicited a job for his wife as finance manager for L'Oreal.
Critics argue that Woerth's role as treasurer for President Sarkozy's UMP party conflicts with his other role as the country's minister for labor and social affairs.
The resignation decision was announced as President Sarkozy has made it clear that Woerth as labor minister would still lead the pension reform, which the president believes will be passed by late October.
The scandal comes as a new opinion poll put Sarkozy's approval rating at its record low since taking office in 2007, with only 33 percent of the French approving of his leadership.