Europe
French Muslims protest 'Hijab martyr' killing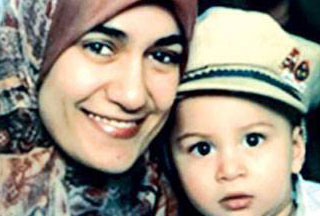 Hundreds of Muslims have gathered in Paris' Trocadéro's Square to protest the killing of Marwa Al-Sherbini and the indifference of media to the incident.
The protest was convened upon the invitation of a handful of Islamic and anti-racism organizations in France, a PressTV correspondent has reported.
Anti-Islamophobia organizations issued a statement on Saturday, deploring the murder of the Egyptian lady in a Dresden courtroom.
"We must not wait for a similar event to happen in France. Before it is too late, we must take action to prevent the occurrence of such incidents in France," part of the statement read.
Demonstrators were carrying placards, denouncing what they called "engineered Islamophobia in a so-called civilized Europe."
Marwa al-Sherbini, 32 years old, was stabbed 18 times before police forces by a German in a Dresden courtroom during his trial on charges of insulting her with racial slurs.
In 2008, the Egyptian woman had filed a complaint against her attacker, identified only as Alex W.
Sherbini's husband was also badly injured by police bullet in the attack as he attempted to shield his wife from the attacker.