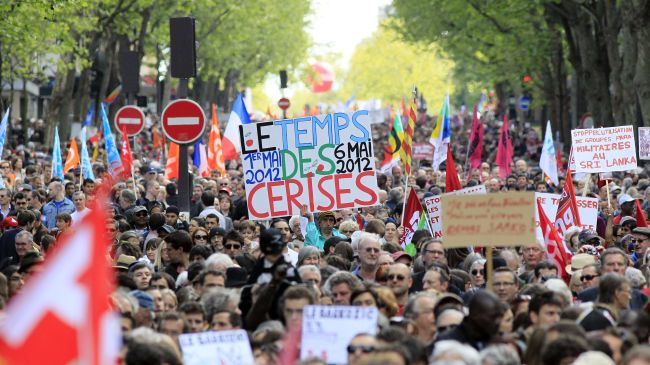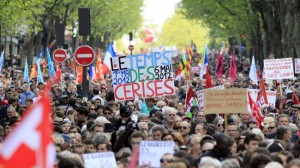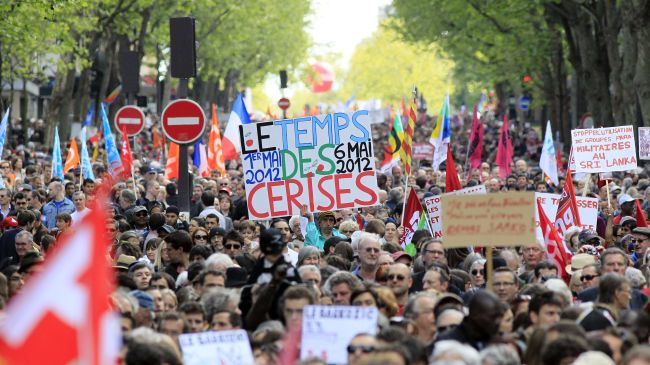 A new survey has revealed that a great majority of the French population is pessimistic about the political future of the country.
The survey, conducted by IFOP on May 30-31 among 1,064 French adults and released on June 9, indicates that 79 percent of the respondents are opposed to the policies of President Francois Hollande.
Only 20 percent of the respondents supported Hollande's policies and one percent did not have a specific view.
Moreover, 63 percent of the respondents expressed skepticism about adoption of better policies if the French opposition comes to power again and only 36 percent supported the opposition.
There have been massive protests across France against the president's economic program which is claimed to cut business taxes and create jobs.
Opponents say the economic reforms include 50 billion euros ($68 billion) in cuts to health care, local authorities, and family subsidies to finance tax breaks for businesses looking to employ more staff.
France has suffered two recessions in recent years and is currently coping with an unemployment rate of over ten percent.
Hollande's approval rating reached a record low in the run-up to local elections, largely due to his failure to lower the unemployment rate and manage the flagging economy.