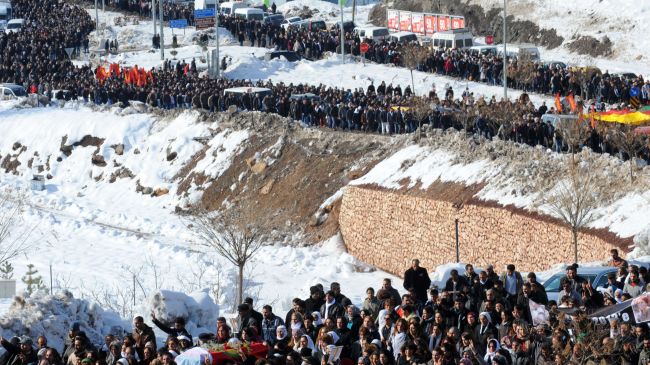 French police have detained two men in connection with the killing of three female Kurdish activists in Paris earlier this month.
On Friday, a police source said "two people have been in for questioning since Thursday" as part of the investigation into the January 10 shootings of the three women.
Under French law, police can only hold the two suspects for a maximum of two days, though in cases of extreme interest — like these murders that have sparked international protests — the limit can be extended.
Police have identified the culprits as Kurds aged 30 and 39.
According to the source, police initially brought them in for questioning as witnesses. Further into the investigation, police found that the younger man had contradictions in his statements.
The body of Sakine Cansiz, a founding member of the Kurdistan Workers' Party (PKK), was found at the Kurdish Information Center in Paris with multiple bullet wounds to the head. The dead bodies of two other female Kurdish activists, Fidan Dogan and Leyla Soylemez, were also lying beside her.
On January 11, Turkish Prime Minister Recep Tayyip Erdogan said that the murder of the Kurdish activists was apparently over an internal PKK feud and thus an inside job.
The Turkish government condemned the killings, which the French Interior Ministry described as "an assassination."