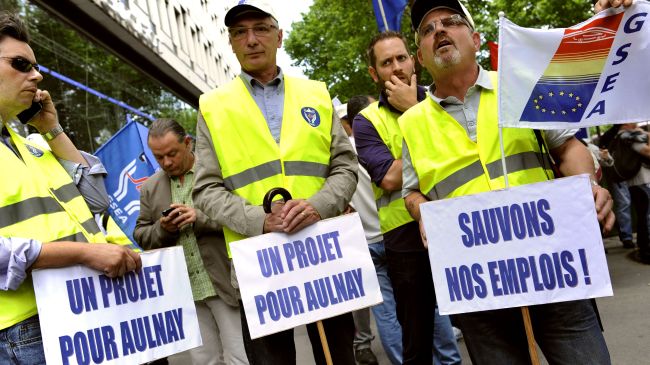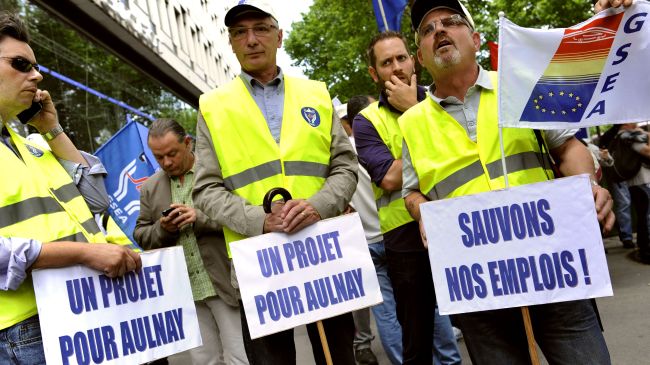 French riot police have fired tear gas to disperse outraged demonstrators protesting against planned job cuts at auto-giant Peugeot in the capital Paris.
The clashes erupted on Tuesday outside the Paris auto show as police forces tried to prevent protesters from entering the location.
The protesters, who are Peugeot employees, hurled stones at police forces to express their discontent with the company's plans to shut down a major plant near Paris, leading to around 8,000 job cuts.
French police sources and unions also estimated that thousands of people took to the streets in Lyon and the southern port city of Marseille to protest against mounting unemployment rate in the country.
On September 29, hundreds of furious auto workers poured into the Paris Motor Show to protest against the wave of industrial layoffs and the government's failure to address the economic downturn.
On October 5, new figures by France National Institute of Statistics and Economic Studies (INSEE) showed that the unemployment rate in France would hit a new record high of 10.2 percent at the end of 2012, the highest level since 1999.
The Bank of France also said on October 8 that Europe's second largest economy contracted in the third quarter of 2012 as the eurozone continues to grapple with economic woes.
Europe plunged into financial crisis in early 2008. Insolvency now threatens heavily debt-ridden countries such as Greece, Spain, Portugal, Italy, and Ireland.
The worsening debt crisis has forced the EU governments to adopt harsh austerity measures and tough economic reforms, which have triggered incidents of social unrest and massive protests in many European countries.