Europe
French politicians support aiding Kobani fighters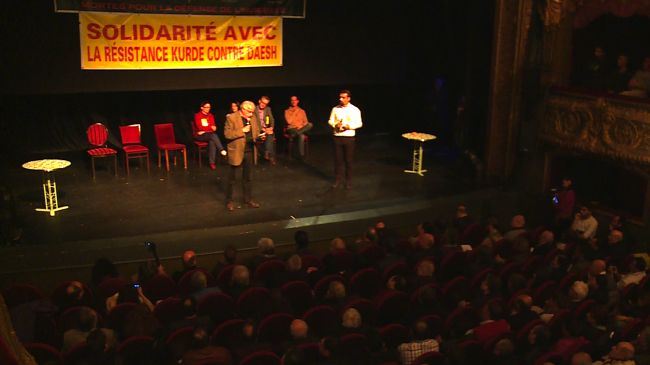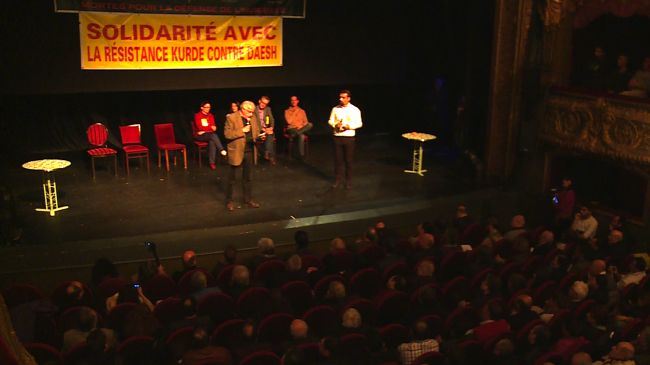 Political support for the Kurdish resistance against ISIL terrorist group in the Syrian city of Kobani is growing in France, Press TV reports.
During a meeting in the capital Paris on Monday, French politicians from several parties said that the best way to defeat ISIL is to meet the demands made by the Kurdish parties in Turkey and Syria.
They called for arms deliveries to the Kurdish groups and forcing Turkey to open its borders to provide free access to Kobani.
Parties like the French Communist Party, the Green Party, and the New Anti-capitalist Party (NPA) also called for the removal of the banned Kurdish Workers Party (PKK) from EU's list of terrorist organizations.
Addressing the meeting, Kurdish leaders also said that the fighters in the besieged Syrian city are in dire need of humanitarian and military aid to defeat the ISIL Takfiri terrorists.
"Solidarity with the Kurds, that is all we are looking for," Leader of the Democratic Union Party (PYD) Salih Muslim told Press TV.
Muslim added that the Syrian Kurdish fighters "need humanitarian aid, we need military aid, we need our injured people to be retreated, so we need everything."
Syrian Kurdish forces including PYD members, backed by Iraqi Peshmerga fighters, have been fighting to drive the ISIL terrorists out of the border town, most of whose residents have escaped.
Kobani and its surroundings have been under attack since mid-September, with the ISIL militants capturing dozens of nearby Kurdish villages and killing hundreds of people. More than 200,000 people have also fled across the border into Turkey.
The so-called Syrian Observatory for Human Rights said Sunday that at least 1,013 people have been killed in Kobani, known as Ain al-Arab in Arabic, since the beginning of the offensive two months ago.
The ISIL terrorists currently control parts of Syria and Iraq. They have committed terrible atrocities in both countries, including mass executions and the beheading of local residents as well as foreign nationals.