Europe
French students clash with police over Roma deportation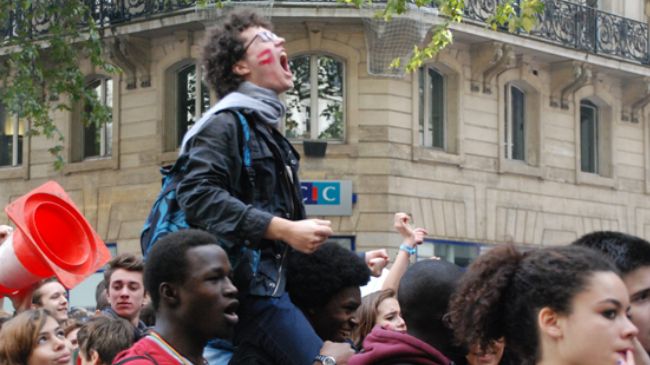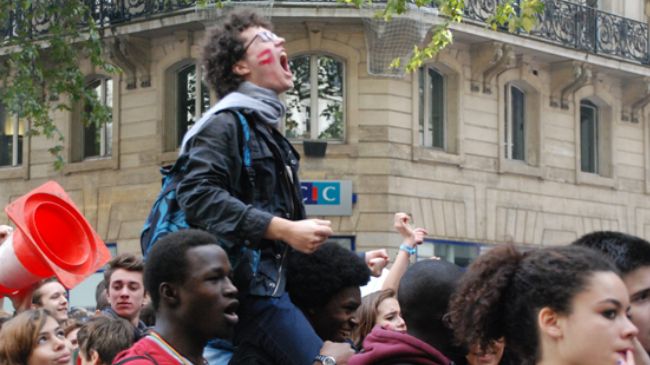 French high school students have intensified their angry protests over the deportation of some migrant classmates, blocking several schools and scuffling with the police.
On the second consecutive day of the protests on Friday, thousands of high school students took to the streets of Paris. They barricaded entrances of their schools by garbage bins and metal barriers and scuffled with the police.
According to the high school student union, UNL, the rallies have been held at more than 30 schools across Paris and its suburbs.
The protesting students assembled at the Place de la Bastille in Paris at around 11:00 GMT on Friday to march to the Place de la Nation, about 2km eastward, amid tight security.
The demonstrations were sparked by the arrest and deportation of a 15-year-old Roma girl, Leonarda Dibrani, to Kosovo and 19-year-old Khatchik Kachatryan to Armenia.
Many students had expected the current government to adopt a less confrontational approach to the Roma than the previous administration, but they say there have been insignificant changes.
On October 9, French authorities in the eastern town of Levier detained Dibrani in front of other schoolchildren during a field trip.
But the incident did not come to light until this week after being highlighted by an NGO that campaigns against the expulsion of school-age children.
The European Union has expressed dismay and threatened sanctions after reports of the deportations.
Interior Minister Manuel Valls defended the deportation of Dibrani, her parents and five siblings aged between one and 17 as legal, but ordered officials to review the handling of the case.
The government says the Dibranis had been denied asylum and were no longer allowed to stay in France.
The move, however, drew strong criticism from within the ranks of President Francois Hollande's Socialist Party, immigrant groups and others who blame the police for going too far in publicly embarrassing the teenager.
Under mounting pressure at home, Prime Minister Jean-Marc Ayrault has promised the family could return to France if the girl's rights were found to have been violated.
Most of the Roma, a minority of 20,000 come from Bulgaria and Romania and live on the outskirts of French cities, often in makeshift camps.