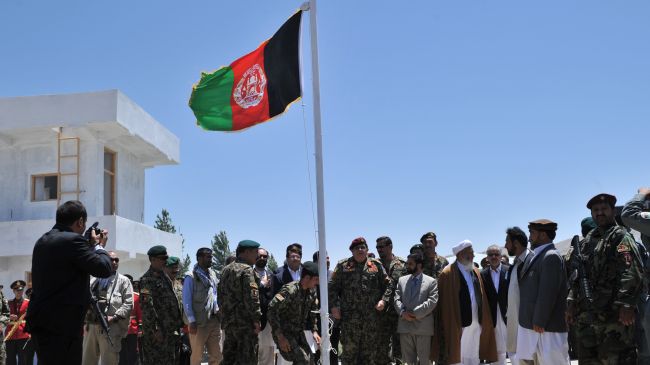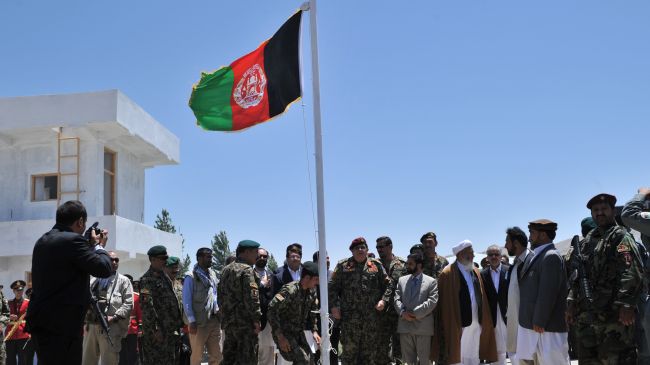 French troopers have ended their combat mission in the central Afghanistan province of Kapisa.
The last 400 troopers in Kapisa began to withdraw from the French base of Nijrab in the province at 10:00 a.m. local time on Tuesday, the French military says.
A total of 2,000 French forces remain in Afghanistan. A military official said that, from among the total, some 700 troopers would also leave Afghanistan for France by the end of the year and the remaining ones would depart by the summer of 2013 — the final departure date.
However, around 50 French military trainers will stay in Afghanistan's Wardak province beyond summer 2013.
On May 18, French President Francois Hollande met with his US counterpart Barack Obama in the White House and announced that he would withdraw all French combat forces from Afghanistan by the end of the year.
"The withdrawal is not negotiable. The withdrawal of combat forces is France's decision and this decision will be implemented," Hollande told reporters after talks with Obama.
Hollande's pledge to take out the French troops was one of his key campaign promises and is thought to have helped him defeat Nicolas Sarkozy in the May 6 presidential election.
US-led troops have been fighting in Afghanistan since 2001. Their initial offensives removed the Taliban from power, but insecurity rages on across the violence-scarred country despite the presence of about thousands of foreign forces there.