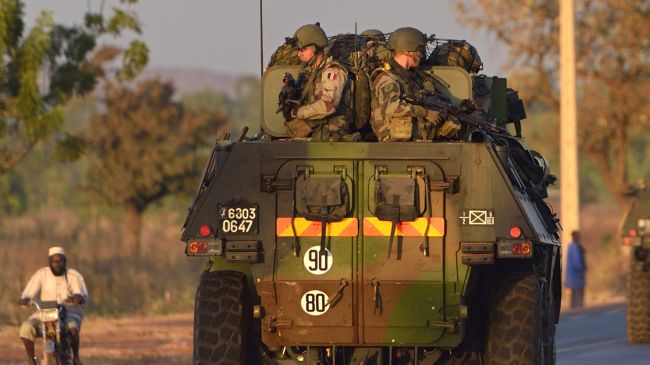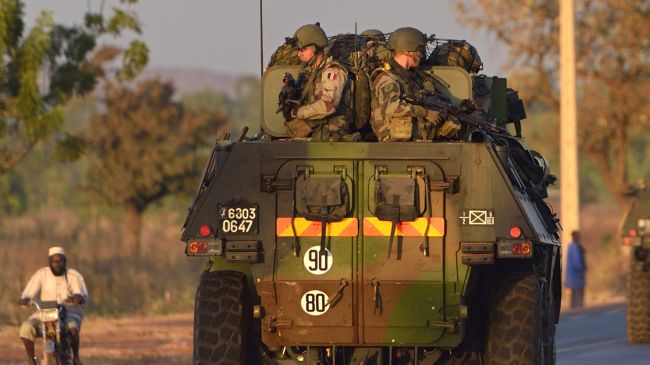 French troops have taken control of the airport of the major city of Kidal, located in northern Mali, following days of clashes with local fighters in the African country, local sources say.
"We confirm that French aircrafts are on the Kidal landing strip," a regional security source said on Wednesday.
The latest development came after reports said that French-led forces took control of the access points to the Malian desert town of Timbuktu on Monday as they continue advancing further across the north of the country.
Also on Sunday, the French-led troopers took control of the Timbuktu airport. French troops and Malian forces seized the town of Gao on Saturday after French warplanes and helicopters bombed areas in and around the town.
France launched the war in Mali on January 11 under the pretext of halting the advance of the fighters in the African country.
Meanwhile on Tuesday, during a conference held at the African Union headquarters in the Ethiopian capital, Addis Ababa, African leaders and international donors pledged more than USD 455 million in aid to the war in Mali.
Britain also expressed readiness to send over 300 military personnel to Mali and West Africa to boost support for the France-led war in the country.
The United States, Canada, Britain, Belgium, Germany, and Denmark have also voiced support for the war.
Thousands of people in Mali have been forced to flee their homes amid the French war.
The United Nations High Commissioner for Refugees (UNHCR) said more than 5,000 Malian refugees have arrived in Mauritania alone since January 11.
Analysts believe that behind the military campaign are Mali's untapped resources, including oil, gold, as well as the uranium in the region.