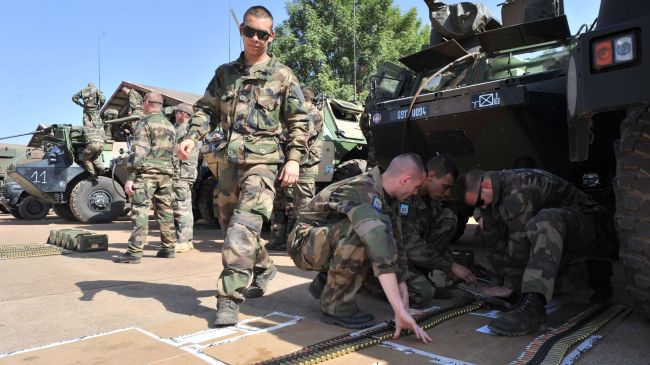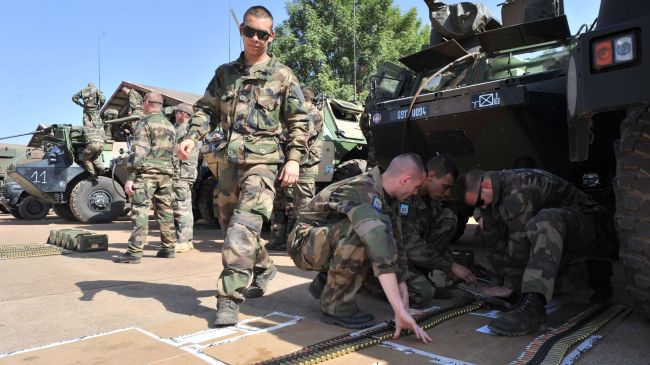 A leading French judge, who specializes in anti-terror investigations, says France should expect reprisal attacks on its soil for launching war in Mali.
In an interview with France's l'Express magazine regarding the publication of his book Terrorists: the seven pillars of folly, Marc Trevidic said that Malian fighters, angry over France's war on their country, would try to carry out attacks in France and French need to realize some attacks would succeed.
Trevidic played down the imminence of the risk of such attacks, but pointed out that the ingredients for attacks are in place.
Concerned about reprisals at home, France has tightened security at public buildings and on public transport.
On January 11, France launched a war under the pretext of halting the advance of the fighters in Mali.
On Monday, the political opposition in France expressed regret over the country's "isolation" and lack of "clear objectives" in the war on Mali, calling on the French government to clarify the goals of the war.
Some analysts believe that Mali's abandoned natural resources, including gold and uranium reserves, could be one of the reasons behind the French war.
Chaos broke out in Mali after President Amadou Toumani Toure was toppled in a military coup on March 22, 2012. The coup leaders said they mounted the coup in response to the government's inability to contain the Tuareg rebellion in the north of the country, which had been going on for two months.