Europe
Fresh anti-World Cup protest held in Rio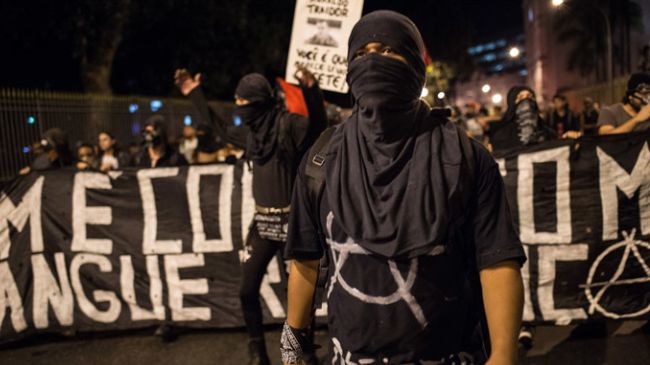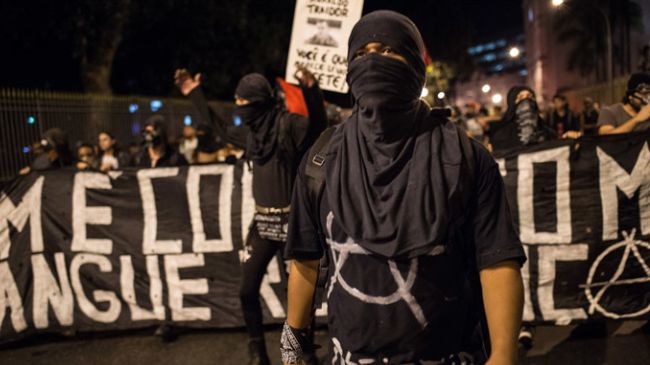 Hundreds of Brazilians including striking teachers have held a demonstration in Rio de Janeiro to protest against the huge expenses of the 2014 FIFA World Cup.
Around 500 protesters marched peacefully on the City Hall on Friday to protest against the billions of dollars being spent on the football tournament.
Chanting anti-World Cup slogans, the protesters demanded that the government use the money on better health and education services and better transportation and housing for Brazilians.
Also among the crowd were striking teachers who joined the rally to demand better work conditions, including the reduction of their working hours, higher wages, and financial security.
According to reports, supporters of the "Black Block" anarchist-style protests were also among the demonstrators.
Brazilian police were also present at the scene, but no clashes have been reported.
About a third of bus drivers in Rio staged a partial strike over working conditions on May 28, causing transport chaos in the city.
Brazilian authorities said earlier that a 20,000-strong army is set to reinforce security in Rio during the FIFA football tournament. The decision comes as Brazilian activist groups have announced that they will stage protests against the high cost of such sporting events.
Over the past few months, Brazil has seen mass strikes and walkouts as over 600,000 foreigners are about to travel to the country for the 2014 international soccer event, due to start on June 14.
Brazil is the biggest country with the largest economy in Latin America. However, the World Bank said in 2012 nearly 16 percent of its population of 200 million lived below the poverty line.