Palestine
Fresh clashes break out in West Bank cities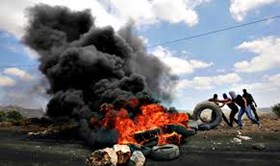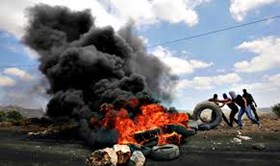 Violent clashes broke out at dawn Saturday throughout Bethlehem and Jenin between Israeli Occupation Forces (IOF) and Palestinian angry protesters.
In Jenin, a PIC reporter quoted local sources as reporting that Israeli soldiers were deployed in large numbers in different towns and villages to the east and south of the city.
In their turn, Palestinian youths threw stones and empty bottles at the invading soldiers who fired a barrage of tear gas bombs and rubber bullets towards them.
Several homes were raided and searched during the clashes while combing operations were carried out in the area.
In Bethlehem, violent clashes erupted late Friday and lasted till the early morning hours Saturday throughout different towns and refugee camps in the city.
More than ten people, from Bethlehem, were summoned during the clashes for investigation in Gush Etzion settlement.
In al-Khalil, IOF soldiers stormed at dawn Saturday the martyr Marwen Qawasma's home where they carried out violent searches.
Local sources said that IOF troops were deployed in large numbers in the vicinity of the house before storming it. No arrests were reported during the raid.
Qawasma was killed by Israeli gunfire, along with Amer Abu Eisha, on September 23 on suspicion of being involved in the kidnapping and killing of three Israeli soldiers in al-Khalil.
A number of makeshift checkpoints were erected throughout al-Khalil, the sources added. One young man was summoned for investigation.