Africa
Fresh clashes kill 11 as Libyan army enters Benghazi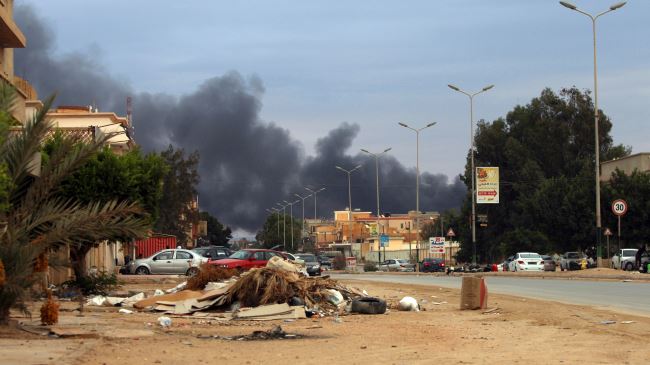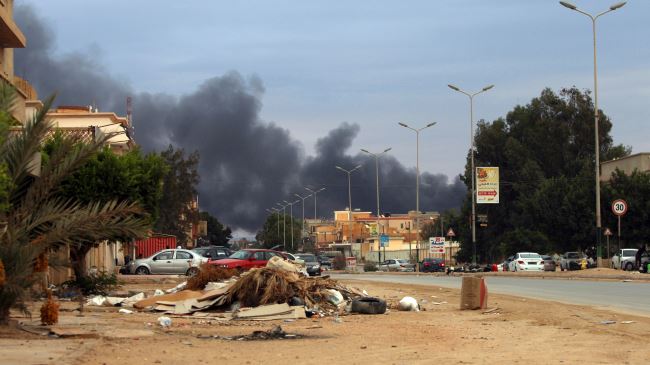 The fresh spate of clashes in the northeastern Libyan city of Benghazi has claimed the lives of at least 11 people.
The Wednesday clashes flared up between forces loyal to former General Khalifa Haftar and militants who are currently in control of Benghazi.
At least 110 people have lost their lives since General Haftar, backed by the Libyan army, intensified his efforts to retake Benghazi from militiamen last week.
On Wednesday night, the Libyan military forces entered the flashpoint city of Benghazi for the first time in two months, said the spokesman for Libya's special forces, Meloud al-Zewi.
Though the new advances are a step forward in the liberation of Benghazi, there is still a long battle ahead of the Libyan army, Zewi added.
The new moves came after Libya's internationally recognized Prime Minister Abdullah al-Thani announced last week that the country's army and its allied forces were ready to recapture the capital Tripoli and Benghazi.
Libya's government and elected parliament moved to Tobruk after an armed group from Misrata seized Tripoli and most government institutions in August.
The new Tripoli rulers have set up a rival parliament and government not recognized by the international community.
Libya plunged into chaos following the 2011 uprising that toppled longtime dictator Muammar Gaddafi. The ouster of Gaddafi gave rise to a patchwork of heavily-armed militias and deep political divisions.
The North African country has been witnessing numerous clashes between government forces and rival militia groups that refuse to lay down arms. The groups are now turning their guns on each other in an attempt to dominate politics and the country's vast oil resources.