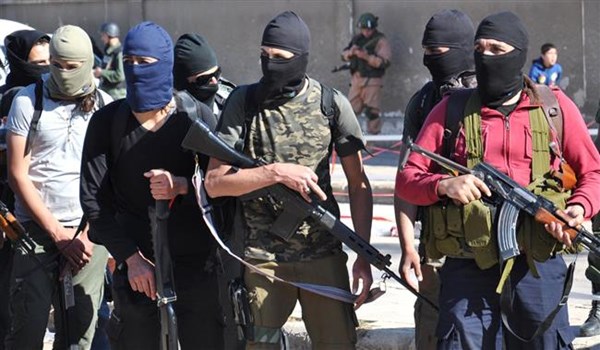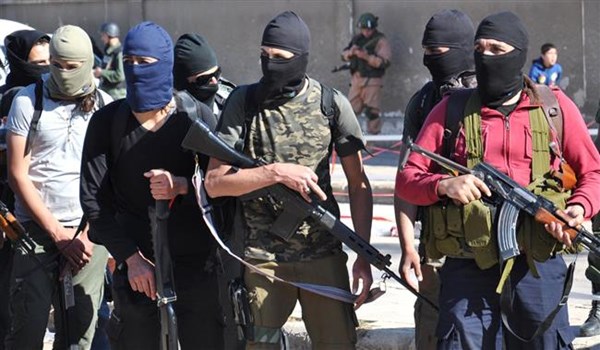 Ankara-backed terrorists engaged in a fresh wave of infighting again in the city of al-Bab in Northeastern Aleppo as there are reports on clashes between civilians and the terrorists in the region.
Local sources in al-Bab reported that heavy clashes erupted between Ahrar al-Sharqiyeh and Ahrar al-Hasaka terrorists in al-Bab.
The Ahrar al-Hasaka terrorist group has just separated from Ahrar al-Sharqiyeh.
They added that the infighting killed and wounded a number of militants on both sides.
Meantime, heavy clashes erupted between the Ankara-backed al-Shaitat and a group of civilians in Northern Syria.
Detention of civilians by the Ankara-backed militants still continues in Afrin with the aim of plundering the properties of residents.
In a relevant development last month, at least 13 terrorists were killed after Ankara-backed militant groups engaged in a fresh round of clashes in Afrin over controlling a key passageway at Syria-Turkey border, a Kurdish-language news agency reported.
Hawar news reported that Battalions of Sultan Murad and Firqa al-Hamza engaged in a fresh round of clashes with rival terrorists of Ahrar al-Sharqiyah and Aswad al-Sharqiyah in the villages of Hiyami, Ali Karo and Za'ara in Bolbol region in Afrin in Northwestern Aleppo, leaving at least 13 terrorists dead and several more wounded.
It further said that the infighting came after differences erupted among rival groups over running a border-crossing used by terrorists to traffic narcotics to Turkey with Turkish army's coordination.
Hawar news went on to say that a Turkish army convoy was sent to the region to end several hours of infighting among terrorists.