Syria
Fresh Heavy Infighting Reported Between Rival Terrorists in Northern Syria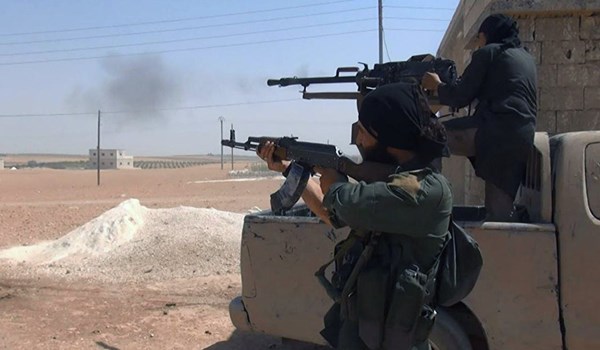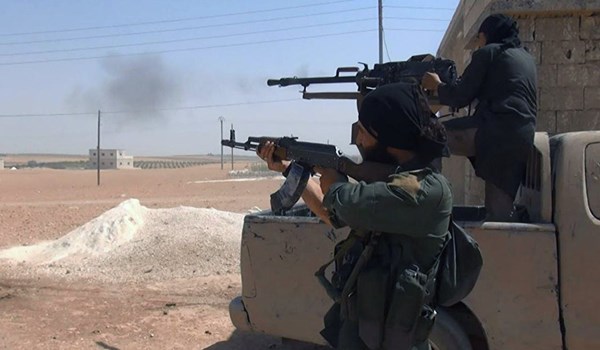 The rival terrorist groups of Tahrir al-Sham Hay'at (the Levant Liberation Board or the Al-Nusra Front) and the National Liberation Front engaged in a fresh round of fierce clashes in Northern and Northwestern Aleppo on Wednesday, inflicting major losses on each other.
Tahrir al-Sham stormed the positions of the National Liberation Front and managed to capture the small town of Kafr Hamra.
In the meantime, other units of the National Liberation Front drove Tahrir al-Sham out of Jam'iyat al-Nour region South of the town of Anadan in Northern Aleppo and also captured Tahrir's checkpoints in the small town of Yaqed al-Adas in Northwestern Aleppo.
Meanwhile, the London-based Syrian Observatory for Human Rights (SOHR) reported that heavy fighting is underway between Tahrir al-Sham and National Liberation Front over control of the highway that connects Aleppo to the Turkish town of Gaziantep, adding that both warring sides are reinvigorating their positions in Northern and Northwestern Aleppo.
It further said that the National Liberation Front had cut off a road from Tahrir al-Sham's positions in Western Aleppo to the Northwestern part of the province.
A number of terrorists, including commanders, have been killed or wounded in the recent infighting.
Massdar news reported on Tuesday that Ahrar Al-Sham launched a surprise attack on a military base of Tahrir al-Sham Hay'at in the Northwestern part of Aleppo.
The attack resulted in a series of fierce clashes between the two militant groups.
As a result of the Ahrar Al-Sham's attack on Kafr Hamra, two military commanders from Tahrir Al-Sham were reported dead.
The two military commanders of Tahrir Al-Sham were identified by opposition activists as "Abu Turab" and "Abu Akram."
The reason for the surprise attack by Tahrir Al-Sham is still not clear; however, some opposition activists believe it has to do with Tahrir al-Sham's refusal to withdraw from the new demilitarized zone in Northwestern Syria.