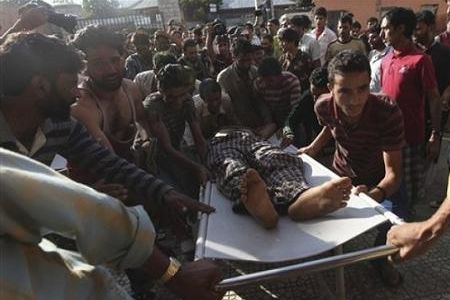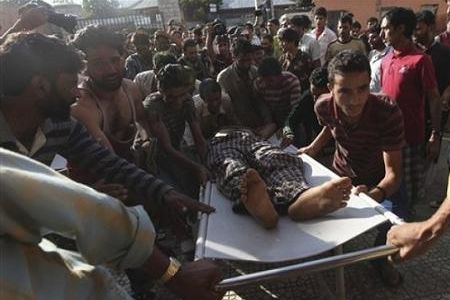 A teenager has been killed and several others have sustained injuries as paramilitary forces fired tear gas and warning shots at protesters in Indian-administered Kashmir.
Clashes erupted on Friday as hundreds of people assembled in Trehgam village of Kupwara town to protest against the arrest of scores of youth in the area since Monday and held an anti-Indian demonstration, a Press TV correspondent reported.
The report added that a 17-year-old protester was killed and 5 others were injured in the clashes.
Over the past two weeks, Kashmir has witnessed a spate of protests against the Indian rule triggered by recent killings blamed on government forces.
Tens of thousands of people have been killed in Kashmir since anger against the Indian rule turned into rebellion back in 1989.